Year in Review: Blaine Library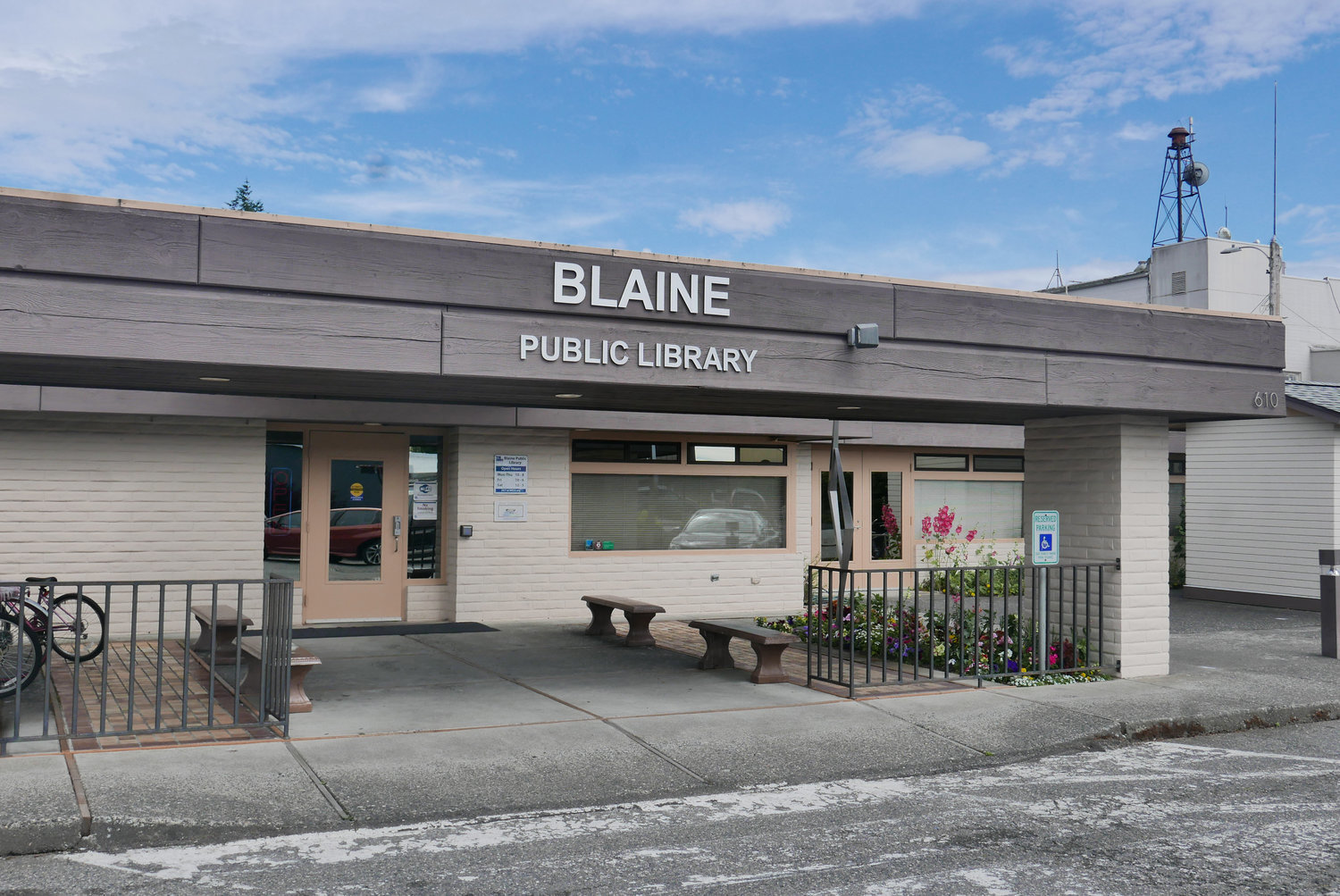 By Debby Farmer, Branch Manager
2020 started off as in previous years with the Blaine Library's usual list of programs – children's story hours, LEGO, Slime and chess clubs, teenage play and art groups, and gardening and travel lessons. for adults.
Of course, life changed late in the day on Saturday March 12, when all WCLS sites were closed due to the pandemic. Blaine Library patrons, anticipating this coming and wishing to stock up for the following weeks, viewed an unprecedented 3,686 articles in seven hours.
For what turned out to be the next 12 weeks, library staff worked from home to create and deliver programs online and promote the wide variety of digital resources through WCLSStaff @ Home videos. As a result, customers learned to knit using Creativebug videos, researched family history with Ancestry.com, or learned a new language with Mango Languages.
Staff working from home also answered phone calls, helping connect customers to the library's e-books, audiobooks, magazines and online music, or access the popular Kanopy video streaming service. They helped people find appropriate health and economic resources, employment opportunities, and home schooling aids.
Others lent a compassionate ear to those people who were alone and isolated, perhaps without cables or internet access, and who just wanted to talk to another human being. Staff were asked to read portions of the Bible, the AA manual, or the callers' favorite inspirational authors. It has been a rewarding and satisfying experience for the staff to be able to help people cope in such a personal and meaningful way.
On June 8, staff were allowed to return to the building under strict guidelines as set out by Washington State's Safe Start Plan, CDC recommendations, and the Department of Health. At that point, library patrons could finally return their library items and request items by phone or from the WCLS website for curbside pickup.
Over the next few weeks, the library system added other contactless services such as take-out bags of books, DVDs, magazines and board games, document printing and pick-up, and a laptop. to be used in the library parking lot. While free Wi-Fi was available throughout the year, it has been upgraded to encompass a larger service area and provide optimal connectivity.
The Blaine Library was able to reopen its doors to the public on a limited basis for three weeks in November, but was ordered to close again by the health department. Once the green light is given to reopen, customers will once again be able to set aside time to enter the building to browse the collections and use the public computers. Seating and meeting rooms will remain unavailable until Phases 3 and 4. In the meantime, popular curbside services, rich digital resources, and trained staff will continue to provide Blaine Library users with unique experiences. quality in the library.
The Friends of the Blaine Library thank the community for their tremendous support and contribution during the Blaine Library design project.
After determining that the current building was at the end of its life, architectural firms Johnston Architects and King Architecture completed a new building design just as the Covid-19 pandemic struck. The friends are now preparing to see the vision come true in the years to come.