The best LEGO gifts for adults and kids of all ages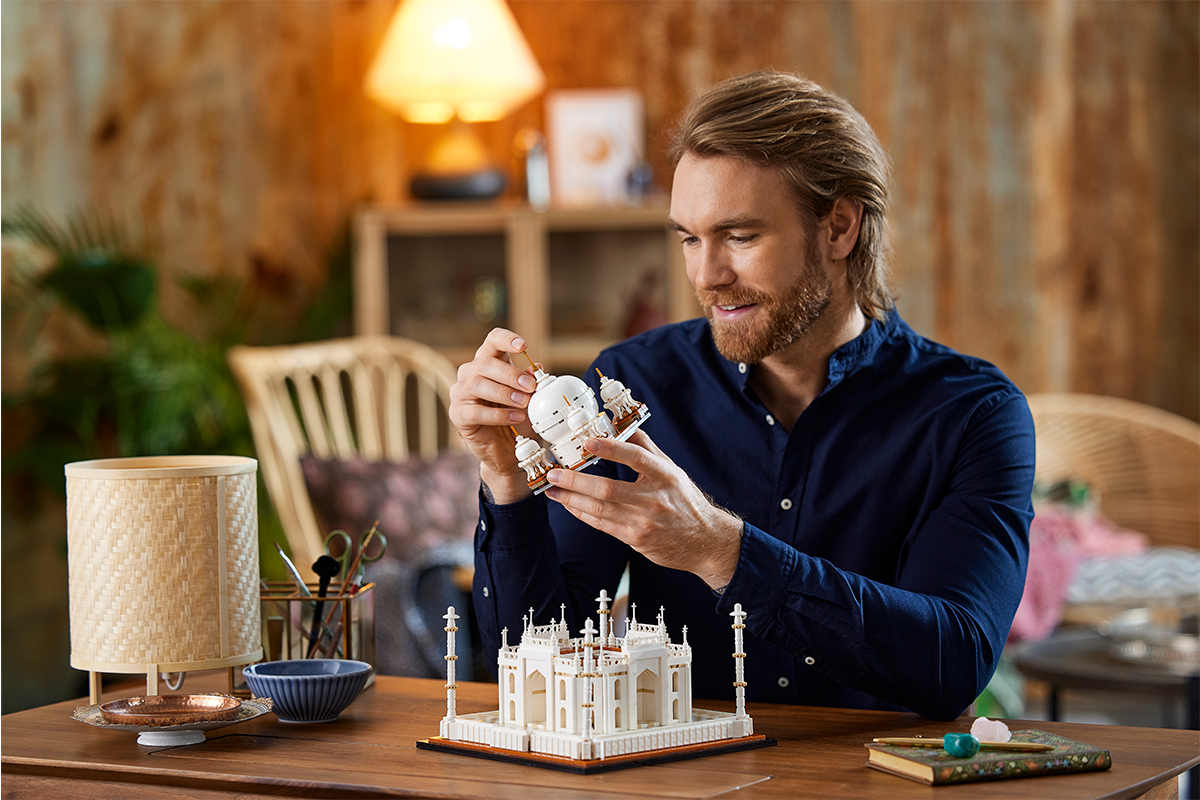 Kids, grown-ups, girls, boys and everyone else: LEGO enthusiasts come in all ages, shapes and sizes.
Creating entire worlds from the best-selling bricks is a joy that defies generations – although, of course, every master builder will have their favorites.
Airports, theme parks, equestrian centers and punk pirate ships: if you can dream about it, there is probably a LEGO set for it. There is the Lloyd's hydraulic mechanics (£ 17.99), a ninja playset featuring a movable mechanical toy with a large sword in one hand and a hydraulic claw in the other; the K-Pawp Concert (£ 44.99), which allows kids to make their own video clips using a combination of bespoke LEGO and a specially designed app; and even a playable LEGO Grand piano (£ 319.99) for the music lover in your life.
Those looking for a gift that everyone will love should head over to LEGO.com to shop direct, where they will find the largest selection of sets, exclusive LEGO products and the most recent merch. For any purchase over a certain amount, you will receive a free LEGO gift and free access to the LEGO VIP Program, where each purchase earns points redeemable for LEGO products.
So what are you waiting for? Shop for the LEGO lover in your life – we even have a few suggestions to get you started …
Best gift for toddlers ages two and up: Amusement park, £ 89.99
This colorful fun fair is the perfect gift for little LEGO lovers. The LEGO Duplo set contains everything toddlers ages two and up need to create their own theme park experience: slide down slides, a mechanical carousel, a Ferris wheel with three colorful cabins, a train to circulate in the park, hot dogs to buy, plus ice cream, camera, balloons, cupcakes, broom and teddy bear. There's even a 'rainbow' light that changes color to create an authentic funfair atmosphere, plus two women, a man, and four children to enjoy the rides.
Buy now
Best gift for kids five and up: Race Boat Transporter £ 24.99
This playset includes everything kids need to create a waterfront adventure: a transporter truck, a floating racing boat, and two characters that make up the racing team. Each LEGO minifigure also comes with its own accessory, and the truck has a cabin, opening doors, removable roof, and grab bars for transportation. Better yet, builders can download Instructions PLUS – an interactive building guide with zoom and rotate features.
Buy now
Best gift for kids six and up: Operation Wildlife Rescue, £ 74.99
Saving animals is a snap with this 525-piece set for ages 6 and up. A winch helicopter, tracked vehicle, and vet station are all included, along with a savannah frame with landslide function. And, most importantly, the animals themselves: elephants, crocodiles and monkeys are all ready to be helped by the four-person rescue team.
Buy now
Best gift for kids six and up: Ice Cream Besties Bracelets, £ 5.99
This gift for craft lovers comes with two bracelets (which means you might just keep one). DIY bracelet sets allow kids ages six and up to design their jewelry the way they want – the pale yellow and pink bands can be adjusted to fit different sized wrists, while 32 matching tiles can be inserted in holes along the strip, allowing wearers to get creative. The tiles feature glittering circles, flashing faces, and scoops of ice cream adorned with hundreds and thousands.
Buy now
Best gift for kids seven and up: Forest Riding Center, £ 59.99
Making a fun gift for animal lovers, this set is ready for people ages seven and up who want to create their own riding adventures. The three-story ranch has stables on the ground floor where the two horses and the pony can rest after a ride. This LEGO Friends set also includes the characters of Mia, Savannah, her guide dog Goldie and her brother Kevin.
Buy now
Best Gift for Kids Nine and Older: Medieval Castle, £ 89.99
This gift set suitable for ages nine and up has everything a budding knight needs – from a castle to cattle to a real dragon. Two knights with awesome weapons are included, along with a blacksmith, and the castle itself comes complete with a working drawbridge, watermill, prison, and the king's chamber. Even cooler, this three-in-one set can also be transformed into a catapult ride or a bustling market.
Buy now
Best gift for kids nine and up: iconic chess set, £ 45.99
The tactical work begins long before a single pawn is taken in this unique set, where you must build the board and the pieces before you start playing. Combining the fun of LEGO building with the strategic satisfaction of a game of chess, this 1,400-piece set is suitable for anyone nine years of age or older. And for players who aren't quite familiar with Queen's Gambit yet, the board doubles as a game of checkers.
Buy now
Best gift for ages 10+: Mosaic Maker, £ 99.99
Fancy giving someone a selfie with a difference? This new gift experience is the ultimate personalized LEGO gift. Upload someone's portrait online and LEGO does the rest, creating a custom mosaic grid and building map, and sending the recipient everything they need to create their unique mosaic at home. Each set comes with a gray base and 4,500 1×1 plates in five colors to build the perfect portrait.
Buy now
Best gift for ages 10+: Robot Inventor, £ 329.99
Taking LEGO creativity to the next level, this 949-piece set designed for ages 10 and up lets creators build, code and play with their own robot. The set can be used to create one of five different robot models, each with distinct functions. Users can then download the Robot Inventor app, where they will find over 50 activities to bring their robot to life.
Buy now
Best Gift for Kids 12+: Ship in a Bottle, £ 69.99
Featuring a detailed ship with captain's quarters, cannons, masts, crow's nest and printed sail elements, this set allows boating enthusiasts to create a model that can be displayed with pride after construction. The ship goes inside a brick bottle with a buildable cork stopper, and there is a wax seal element and water-style LEGO elements inside.
Buy now
Best gift for teens 16+: Tree House, £ 179.99
Be warned: this incredibly complex 3,000+ piece set is not for LEGO novices. But for the seasoned builder aged 16 or older, the payoff is a satisfying challenge resulting in an impressive three-cabin treehouse. The leaves can be changed from spring / summer green to fall browns and yellows, and it comes with tons of features, including a buildable picnic table and seats, swing, bonfire, a treasure map and hidden gems to start a treasure hunt, plus a wind crane on the bedroom cabin balcony.
Buy now
Best gift for adults 18+: Taj Mahal, £ 89.99
You don't need a six-year degree to play architect with this 2,000-piece set. Part of the LEGO Architecture Collection, this recreation of India's iconic Taj Mahal is aimed directly at older children – otherwise known as adults – with an age recommendation of 18 and over. The construction and display model not only reproduces the exterior of this Unesco World Heritage site; there are also interior elements, including a crypt with two sarcophagi.
Buy now
For more gift ideas, visit Lego.com