Roundup: Blue Devil Invite set for Saturday; Hornets Win Mega-Match R1 at Grove City CC | Sports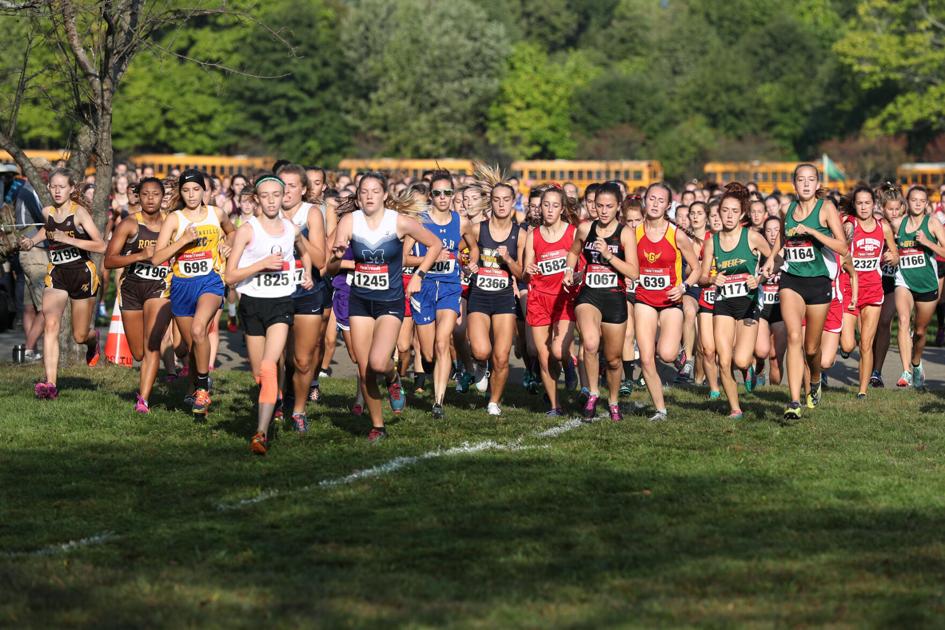 The 20th annual Sharpsville Blue Devil Cross Country Invitational takes place on Saturday at Buhl Farm Park.
Race director Barry McLaughlin said 50 schools have entered so far. Registration ends Wednesday.
The race did not take place a year ago, due to COVID-19 restrictions.
"Two years ago we had 83 schools, with thousands of runners and schools from Ohio and other areas participating," McLaughlin said. "We don't know what to expect from COVID, but we hope we will have close to those numbers of participants this year.
"The first Blue Devil Invitational took place just days after the 2001 World Trade Center attacks," McLaughlin recalls.
McLaughlin said: "The course has been changed out of necessity due to the 'naturalized areas' inside the park. The course will feature many new and challenging features that I think runners will love.
"We had to cancel last year, but we hope our number of participating schools will rise above 50 as the registration deadline approaches," McLaughlin concluded.
Remarks: The order of events will be: 8:45 am – Primary school girls; 9 a.m. – Elementary school boys; 9:15 am – University girls; 9.45am – University boys; 10:15 am – college girls; 10:45 am – College boys; 11:15 am – JV girls; 11:45 am – JV boys; 12:15 p.m. – Open race. … Wolf Creek Timing Services will provide the results and take care of the registration. … McLaughlin said Sharpsville and Hermitage Fire Departments, Elite and McGonigle Ambulance Services, as well as coaches, will be on site. The Hermitage, Sharon and Sharpsville Police Departments will help keep traffic flowing as McLaughlin anticipates "thousands" of spectators. … The Boy Scouts of America will present the flag and the Sharpsville High Marching Band will perform the national anthem. … "I named the elementary run 'Bissell's Little Blue Mile' after Kathy Jo Bissell, our current elementary coach," said McLaughlin. "She does a terrific job with the program and she's also my assistant coach, along with Tabitha Smith and Nate Martin. … A live band, "Justified," will be performing in the amphitheater during the race, "McLaughlin said, noting that many vendors, including Galaxy Donuts / Hot dogs, Kona Ice and Haitian Sensation, will be available.
GOLF GIRLS
Region 1 mega-match
At the Grove City Country Club at par 72, Sasha Petrochko had a medal round of 75 to lead Hickory to victory. Additionally, McKenzie Gustas and Luciana Masters won rounds of 80 and 82, respectively.
Hickory (251) left Conneaut Area (297), Grove City (304) and West Middlesex (398) behind. Coach Craig Antush's Hornets (20) lead the season ahead of Reynolds and CASH (13), Grove City (12) and West Middlesex (5).
Other scores were posted by Ava Liburdi of Hickory and Emily Donahue of Grove City, who both shot 86, Sharpsville's Stacia Fennell shot a 91, joining Julianna Jacobs of CASh, Anna Harpst of Reynolds had a 94 and Ava Miklos from Hickory 95.
Hickory: Petrochko 75, Gustas 90, Masters 82.
City of Grove: Donahue 86, Haley Weber 106, Hannah Hohman 112.
West Middlesex: Quinnlynn Reaver 124, Kaylee McCarty 133, Madi Marks 141.
Reynolds: Harpst 94, Alison Litwiler 110.
Reynolds hosts the last Region 1 mega-game of the season at 10:30 a.m. Thursday at the Bronzwood Golf Club in Kinsman.
• Wilmington 199, Jamestown 215 – At the Pleasant Acres Golf Course in Jamestown, Kaitlyn Hoover posted a 4-over-par 40 to lead the Hounds (7-8) to victory.
Hoover will compete in the District 10 Women's Championships at the Meadville Country Club next month.
Jamestown's scores were not reported to the Herald.
Wilmington: Hoover 40, Presley Deep 46, Garrett Heller 47, Evan Jones 66.
GIRLS FOOTBALL
• Greenville 5, Hickory 2 – Under the lights of Hornet Stadium on the senior night, the Lady Trojans claimed victory in Region 2.
Santina Masters scored the first goal for Hickory and Anna Rodenbaugh scored from a header from an Ella Vance corner.
Greenville's statistics were not reported to the Herald.
• Kennedy Catholic 8, Sharpsville 2 – On the senior night at Butala Stadium, Bellah DiNardo scored 5 goals to lead KC to Region 1 victory.
Sophia Lombardi added a pair of goals for the Golden Eagles and Dior Crumby scored once.
Sharpsville's statistics were not reported to the Herald.
• Wilmington 20, West Middlesex 0 – At Greyhounds Stadium, Lindsey Martineau and Ashley Wignall scored 4 goals apiece and Analiese Hendrickson and Becka Book had hat tricks as the Hounds (2-0, 5-0) took the Region 1 victory.
Reese Walker, Emily Arblaster, Anna Williams, Annalee Gardner, Camryn Kollar and Jenna Nuzzo scored the other goals.
Walker and Hendrickson were credited with 4 assists each, Book and Martineau each had 2, and Arblaster, Williams, Gardner, Wignall and Sarah Dieter added 1 assist each.
Wignall and Sarah Thomas parted ways in goal and completed the shutout for Wilmington.
Alexandria Frazier (15 stops) and Cassandra Vorisek (10 stops)
• Conneaut Zone 3, Sharon 1 – In Linesville, CASH claimed a victory in Region 2 against the Tigers.
Alayna Ott had one goal and two assists to lead the Eagles. Victoria Medrick and Hannah Brady scored the other goals for CASH.
Sharon's statistics were not reported to the Herald.
• Brookfield 5, Newton Falls 0 – At Brookfield, Sophia Hook and Katie Gibson scored 2 goals each for the Lady Warriors.
One of Gibson's goals came from a penalty. Tasha Oviatt scored the other goal for Brookfield.
• The Iroquois game in Wilmington scheduled for October 2 is canceled.
FOOTBALL BOYS
• Saegertown's game at Grove City scheduled for October 2 has been canceled.
• The Iroquois game in Wilmington scheduled for October 2 has been canceled.
• The Wilmington at Fort. The LeBoeuf game on October 23 has been canceled.
GIRLS VOLLEYBALL
• Rocky Grove 3, Sharon 0 – In Rocky Grove, the Region 1 Orioles posted a 25-11, 25-12, 25-10 sweep against the Lady Tigers.
Sharon did not share her stats with the Herald.
• Erie First Christian Academy 3, Kennedy Catholic 1 – In Erie, the Region 2 EFCA won a victory over the Region 1 Lady Golden Eagles, 26-28, 25-11, 25-20, 25-15.
KC's statistics were not reported to the Herald.
• Reynolds 3, Wilmington 1 – On the transfer, coach Shannon Davis's Lady Raiders won in Region 3 over the Hounds, 25-12, 21-25, 25-18, 25-15.
Reynolds: Emma Boland 19 points, 10 aces, 6 kills, 11 digs; Haley Chiappini 5 points, 6 kills; Halyn Cawthorne 17 assists; Annie Loposky 7 points; Kelsey McAdoo 9 digs; Kylie McAdoo 8 digs; Kaylee Diefenderfer 6 points; Braelynn Anderson 14 points. Wilmington: Kara Haines 7 blocks; Maelee Whiting 9 points, 6 kills; Rachel Lego 16 points, 14 assists; Paije Peterson 11 points.
JV: Reynolds, 25-15, 21-25, 15-13.
• Jamestown 3, Wilmington 1 – In Jamestown on Saturday, the Region 1 Muskies (3-2) earned a 25-20, 24-26, 26-24, 28-26 victory over the Region 3 Lady Hounds.
Jamestown: Rachel Cowher 6 excavations; Delaney Cowger 15 points, 5 kills, 25 assists, 6 digs; Madison Bercis 8 points, 5 digs; Sara Stevenson 6 points, 14 kills; Libby Babcock 9 excavations; Liz Kammerdiener 8 points, 8 eliminations, 7 blocks, 9 recoveries; Maya Floch 15 points, 5 eliminations; Morgan Bercis 5 excavations. Wilmington: No statistics reported.
JV: Jamestown, 25-13, 25-13.
• Monday's Jamestown game at Lakeview has been called off.
• Lakeview's game in Sharpsville tonight is called off.
• Tonight's Union at Wilmington game has been called off.
• Thursday's Slippery Rock game at Lakeview has been postponed to October 4th.
• Sharon's game at Lakeview has been postponed until October 16.