Parenting 101: Celebrate International Harry Potter Day With These Fun Products | Parenting 101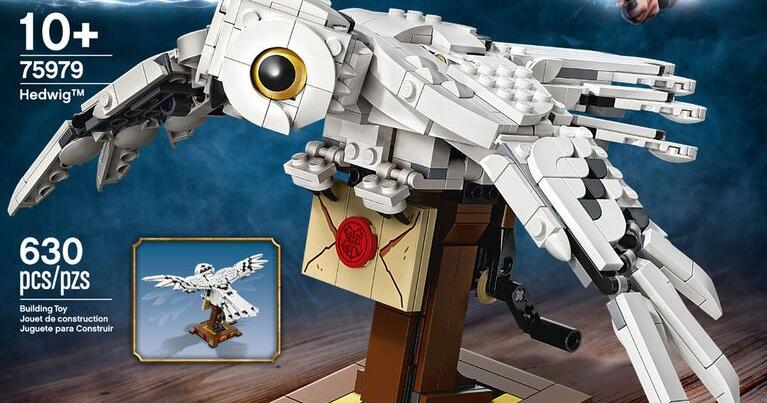 May 2 is International Harry Potter Day, and Potterheads will need a few accessories to celebrate the wizarding world of Harry Potter. While most fans will spend the day watching Harry Potter movies, why not honor the big day by also picking up a Harry Potter-themed gift for yourself or your fellow Potterheads?
With LEGO sets, Harry Potter Pictionary and even an official Harry Potter baking book, there are toys and activities for all young wizards, wizards and muggles.
Pictionary Air Harry Potter: Get ready for a spellbinding take on the classic family drawing game with Pictionary Air Harry Potter. Draw in the air and see it on the screen in this enchanted game.
LEGO Harry Potter Hogwarts Express: Exclusive to Toys "R" Us, the LEGO Harry Potter Hogwarts Express features the iconic King's Cross Platform 9¾ train and Hogwarts Express, plus five cool minifigures: Harry Potter, Ron Weasley, Hermione Granger, Remus Lupin and the carriage witch.
The Official Harry Potter Baking Book: Bake your way through Hogwarts School of Witchcraft and Wizardry with these movie-inspired recipes. It features over 40 recipes and eye-catching photographs, a must-have for all Harry Potter fans.
LEGO Harry Potter – Hedwig: Bring to life the magical personality and elegant movement of Hedwig, the famous snowy owl from the Harry Potter films. The LEGO Harry Potter Hedwig collectible toy offers a rewarding building experience for builders young and old.
Wizarding World Magical Mixtures Activity Set: Discover the magic of Harry Potter with the Wizarding World Magical Mixtures sets. This fun set comes with Magnetic Putty Compound and a 7-inch Harry Potter Magnetic Wand to experiment with magical mixing and discover awesome effects.
Available now online at ToysRUs.ca and in-store at Toys"R"Us locations across Canada.
-Jennifer Cox