Owner of Beer 30 Bar & Grill Wins George Dickel Whiskey's CCFM Signature Cocktail Competition | Visit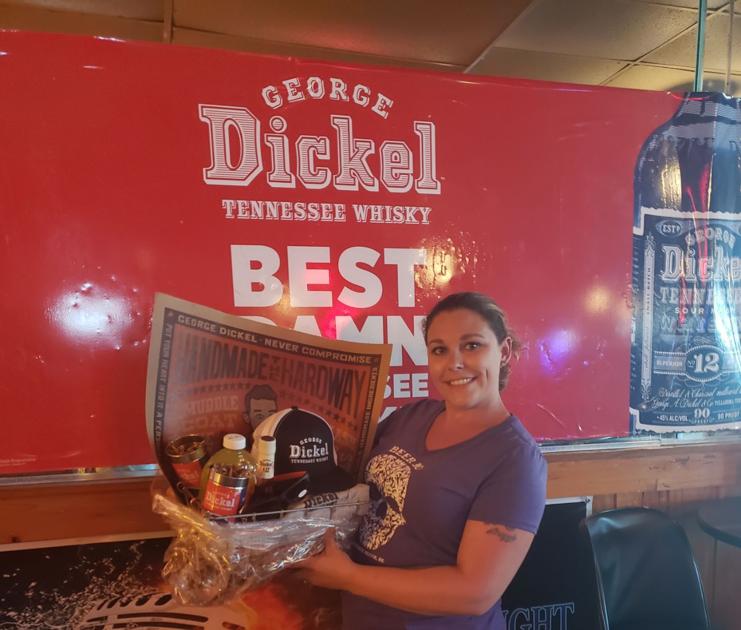 Miranda Paulsen enjoyed attending the Carolina Country Music Festival in Myrtle Beach during the event's four-year residency on the Grand Strand.
Now his signature drinking skills are causing a stir at CCFM and have earned Paulsen a ticket to the party.
Paulsen, who is the new owner of Beer 30 in Surfside Beach, took first place in the George Dickel Tennessee Whiskey and Carolina Country Music Festival signature Bartender Challenge cocktail competition. The bar's liquor representative drew his attention to the competition.
"I think there were a total of 30 to 32 entrances to local bars and restaurants," Paulsen said.
Paulsen's cocktail went through several rounds of judgment. Customers voted on Facebook for "People's Choice" after entering the bar to try the signature drink.
"We only won first place by two points," said Paulsen.
The top four drinks were tasted by a seasoned judge, who came to each restaurant with a group of friends to try the drinks.
"We won this round by one point," said the bar owner.
Before the competition, only the bartenders from Paulsen tasted the drink.
The cocktail, called the Dickel Tootsie, will be on the 30 beer menu year round.
"We probably served at least 100 of the drinks," Paulsen said. "I actually made the whiskey taste like a Tootsie Roll."
The name and flavor of Paulsen's drink were inspired by his past experiences at CCFM.
"During the judgment, I was asked what made me want to make this drink," she said. "I told them that after being at CCFM for many years, I had never left without having the legs.
Dickel Tootsie's recipe will be revealed at CCFM, but you'll have to go through Beer 30 to try it for yourself.
For winning the Bartender Challenge, Paulsen received two VIP tickets to the festival. Stop by the George Dickel Tennessee Whiskey Tent to meet her and learn more about the cocktail.
"I'm going to hang out at the Dickel tent to push the promotion," she said.
If you can't make it to CCFM, come see Paulsen at Beer 30, a local favorite that's near and dear to the owner.
"I have worked here on and off for the past 11 years. I fell in love with the customers here, "she said. "I just took over in September. He was about to change hands, and I didn't want that to change drastically.
Beer 30 offers live music every Friday evening. Happy hour is 4 to 8 p.m. Monday through Friday with maids for $ 2 and fine drinks for $ 3.
Under Paulsen's direction, the bar opened its kitchen with a small menu of quality food.
"We have very good food," said the owner. "We have awesome burgers and wings."
Beer 30 can be found at 810 US 17 Business, Suite 2 at Surfside Beach. For more information call 843-232-7273 or visit them on Facebook under "The Original Beer 30 Bar & Grill".