LEGO CON 2021 post-event press release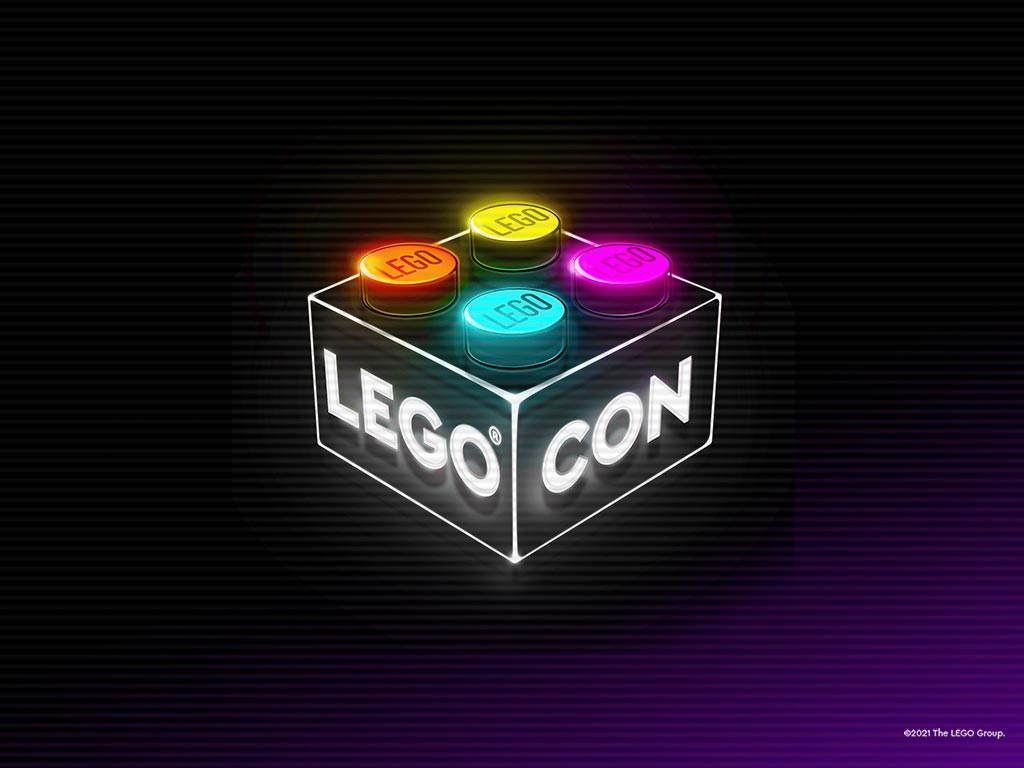 LEGO has just released a press release regarding LEGO CON 2021 and its "big hit" for the event. I wouldn't say it was great but it was entertaining here and there. I enjoyed the interviews with the various LEGO designers as well as NASA astronaut Mike Massimino. Interactivity with viewers was also decent, especially with the LEGO DOTS mosaic.
There were also some things I didn't really like about it. The main one was the connection issues with the stream. I was watching / listening to him at work and suddenly there was silence. I thought my network was down, but it was the actual stream that crashed and threw an error. I saw that others had the same problem as well and I think this has happened several times.
As for the reveal of the set, there were a few, one for LEGO Ideas and one for LEGO Star Wars. They announced the We Love Sport! set that was foosball, but some people already knew that because LEGO accidentally posted it a few days ago before they took it down. The other announcement was for the Mandalorian summer 2021 sets. One disappointment was that many fans were expecting the reveal of the UCS Republic Gunship, which did not happen at all. Other "reveals" like the new LEGO Super Mario line and LEGO VIDIYO Boombox were already known so they weren't really revealed.
Overall, the event was a decent event that could be improved upon if LEGO decided to make it an annual event.
The very first LEGO® CON takes off with great success and leaves fans in awe of an abundance of LEGO news and action
Inaugural event packed with non-stop excitement for kids and families
BILLUND, June 26, 2021: Today, LEGO fans around the world were treated with tons of exciting and awe-inspiring moments at LEGO® CON 2021. Exciting building challenges and official set reveals, to Exclusive behind-the-scenes access to LEGO designers and special guests, there was something for everyone during the two-hour livestream!
Emma Perkins, Senior Manager of the LEGO Agency, said: "We created LEGO® CON as a unique way to bring together fans of all ages and interests for an amazing and inspiring day of LEGO fun! We wanted to connect with LEGO fans in a new way, and to see the idea that we first presented internally ten months ago now come to life is truly amazing. I'm absolutely thrilled to see the engagement of the fans who came to the fore at the event, whether that was voting in a poll, creating a LEGO DOTS design, or connecting with other like-minded fans. in live chats. I can't wait to see what LEGO CON has in store for the future! "
Special guests and exhilarating competitions
One of the many highlights of LEGO CON 2021 was the guest appearance of former NASA astronaut Mike Massimino who spoke about what it's like to be a real astronaut and gave fans for details on NASA's Artemis mission. Mike and LEGO designer George Gilliatt also revealed how NASA and the LEGO design team worked to recreate actual spaceships as LEGO sets. Adding to the thrill, they also hinted that more exciting things have yet to come out of the collaboration!
For LEGO Technic fans, the highlight of LEGO CON 2021 was undoubtedly the Ultimate LEGO Technic Driving Challenge between Volvo engineer Frida Jönsson and LEGO designer Samuel Tacchi, organized by a team from the LEGO Premier League of LEGO Education. Fans cheered as the teams competed for the pride and glory of becoming the first official LEGO CON Champions to win the unique LEGO CON Technic
Unveiling of new products
LEGO CON 2021 attendees got to experience our official global reveal of the LEGO Star Wars ™ Imperial Light Cruiser, LEGO Star Wars ™ Imperial Armored Marauder and LEGO Star Wars ™ Boba Fett's Starship ™ building sets. Not only did they get a good look at the products in detail, but they also got a live Q&A with Michael Lee Stockwell, the LEGO Design Manager who oversaw the development of these sets.
Meanwhile, LEGO Harry Potter fans were treated to an epic Speed ​​Building Challenge between LEGO designers before LEGO design master Marcos Bessa joined us live on stage for a preview of the latest incredible builds. inspired by the wizarding world.
The crowd also watched the world exclusive announcement of the next fan build that will be turned into an official LEGO Ideas Set. At just 16 years old, Donát Fehérvári, a Hungarian LEGO fan, had his fan favorite foosball table selected for production as part of the LEGO Ideas We Love Sports competition review. His work leaves many young builders amazed and inspired to continue building and unleash their full creative potential!
Interactive engagement throughout the event
Although LEGO CON 2021 took place virtually, it still gave attendees the opportunity to make their mark with LEGO DOTS by contributing to a massive 100m2 art installation. Brick Master and DOTS Creative Lead, Amy Corbett gave fans some of her favorite design tips as she led the DOTS interactive building session. Using digital LEGO plaques, fans created custom designs and patterns, which will be displayed on the walls of LEGO House for years to come. The large LEGO mosaic wall will be a demonstration of the endless creativity and power of the brick, and what better place to do it than the brick house? Best of all, there's still time to have fun and be a part of LEGO history! Fans around the world can submit their unique creations to LEGO.com/try-dots and be part of the epic exhibit.
LEGO Minecraft® fans also had the chance to participate in a question-and-answer session with Lydia Winters, head storyteller of Mojang Studios, to have their voices heard and be part of the design process by participating in a survey for Help determine which character skin will be included in a future LEGO Minecraft Caves and Cliffs set (released in 2022)… Drum roll please!
Go behind the scenes with a LEGO designer
Many LEGO fans, children and adults alike, often wonder what it is like to work as a designer creating LEGO models, and today they have to pull the curtain back and experience a typical day in the life of a designer. LEGO Friends Design Director Fenella Charity and LEGO Friends Designer Ellen Bowley took fans behind the scenes of LEGO Headquarters in Billund, Denmark to reveal a typical working day with all its playful fun . The team also revealed some interesting behind-the-scenes details about the design process and how hidden 'Easter Eggs' sometimes make them models.
Other highlights of LEGO CON 2021 included a special appearance by LEGO music sensation VIDIYO LLAMA who inspired an impromptu dance party with their hit single 'Shake' featuring three-time GRAMMY® winner NE-YO, and newcomer Carmen DeLeon, a LEGO Harry Potter ™ designers competition and a preview of LEGO® Luigi ™, the newest character to join the LEGO Super Mario ™ line.
Tim Brooks, VP of Environmental Sustainability and Nelleke van der Puil, VP of Materials, also discussed the latest updates on the LEGO Group's sustainability journey, particularly highlighting the LEGO brick prototype. newly announced made from recycled plastic bottles.
Hosts Melvin Odoom and Michelle Khare guided viewers through the event and were joined by the cast of stars and dedicated adult LEGO fans from around the world. Participants were also able to engage with each other and make their voices heard by joining conversations and connecting with other fans who share the same passions.
The livestream began with a session led by dedicated adult LEGO fans who shared building techniques, tips and tricks with younger fans to inspire their creativity and encourage them to keep building and growing. to have fun.
Many popular product lines were represented, including LEGO® Super Mario ™, LEGO VIDIYO ™, LEGO Technic ™, LEGO Ninjago®, LEGO Star Wars ™, LEGO Minecraft®, LEGO Harry Potter ™, LEGO DOTS, LEGO Friends, LEGO City and LEGO Ideas. Fans also got a glimpse of the different experience zones within LEGO House throughout the program.
Did you miss the action? No problem! LEGO CON 2021 was open to the public as a virtual experience. If you missed the live event, you can still see the full show here http://LEGO.com/LEGOCON or on the LEGO Group YouTube channel http://youtube.com/LEGO.
You can also check out the latest news and products revealed at LEGO CON 2021 by visiting LEGO.com.