How Xbox Live, Google Maps, and Splinter Cell Led to a Long-Standing Transatlantic Friendship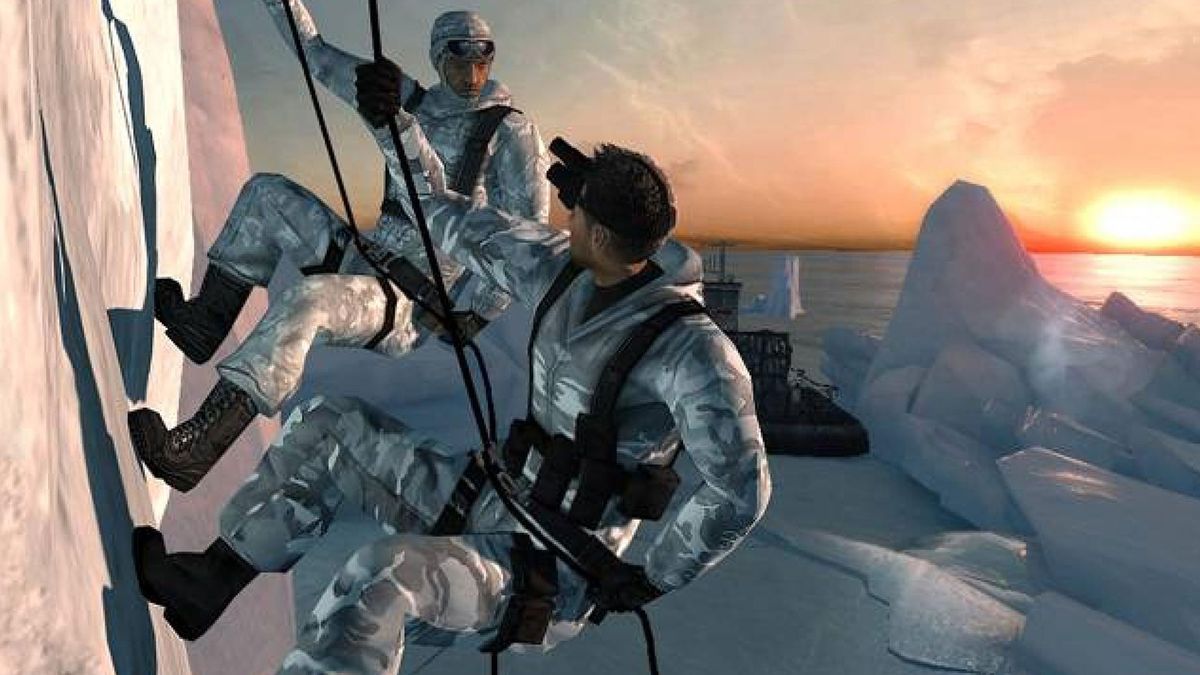 During my teenage years, I spent many happy evenings and nights immersed in online gaming. Halo, Call of Duty, Assassins Creed, among many others. I loved the worlds the games immersed me in, but more than that, I loved meeting people from all over the world while playing online. side of the world.
One evening my school friend and I were waiting in the lobby for the multiplayer version of Splinter Cell Double Agent. Chatting endlessly, our little avatars on the screen lit up like fireworks whenever we mumbled or laughed. New characters were quickly appearing on the screen; the poor souls bombarded by our cacophony of schoolchildren.
But, one of the newcomers found our inconsistent ramblings hilarious. After listening for a while, he introduced himself to us; we were soon playing in the secret world with our new american spy friend, Dennis.
I quickly became friends with Dennis. I was enthralled listening to his description of where he lived and his school. His Californian life was fascinating; it looked very different from mine in the UK.
I started spending more time playing online just to chat with Dennis and get to know him. Eventually the game became irrelevant to us and we barely participated; we were just talking, to the detriment and detriment of our teammates.
Another world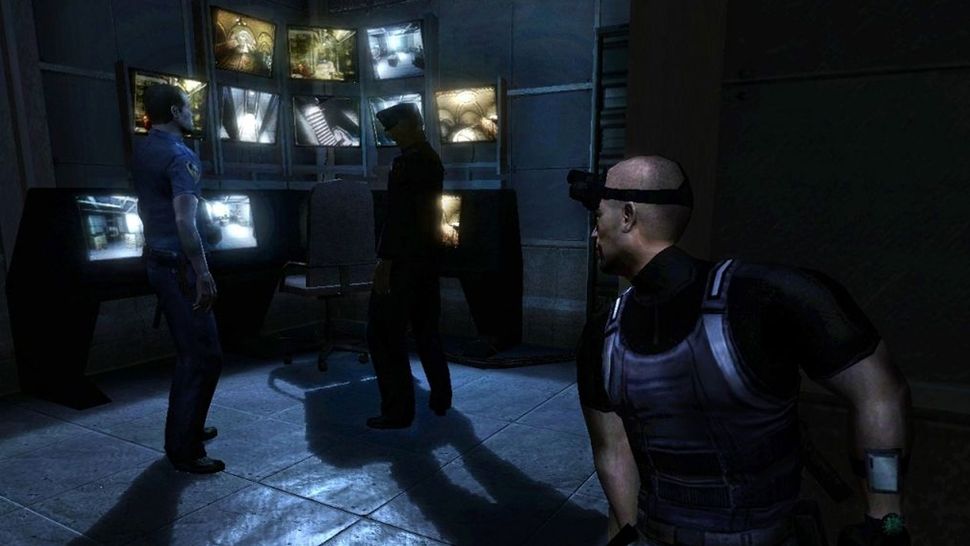 As Dennis and I communicated more frequently, our bond grew. At one point, we thought it would be fun to look into Google Earth and get a bird's eye view of each other's lives. I typed Dennis' address into the search bar. I was quickly transported over 8,500 kilometers across the world in pristine, manicured countryside juxtaposed against the vast expanse of the Pacific Ocean. Dennis did the same and thought he accidentally opened the Victorian edition of Google Earth as he was greeted by rows of terraced houses stuck in rigid lines like Lego blocks, with chimneys sticking out from the rooftops.
For the next few months this time around, Dennis and I chatted almost every day while playing online. I was introduced to his brother, Chris, who was studying at the University of Los Angeles, so he was not often at home. Due to the time difference between California and the UK, I started staying overnight just so I could play with Dennis online. Needless to say, my teachers weren't impressed when I fell asleep at my desk during class, but I felt like I had been allowed to escape my daily life and move to another world. by playing online.
Soon after, however, Dennis and I started playing games less frequently and slowly lost touch. Neither of us had ever communicated through any channel other than the XBOX messaging system. In 2006, there was no WhatsApp or equivalent, and we were not using Facebook. A few years passed, with less and less contact between us as our lives went on, with the occasional update during the intermittent periods when we both played online. However, neither of us ever forgot the other, and I had a deep desire to visit California and meet Dennis when I could.
Discovering a distant land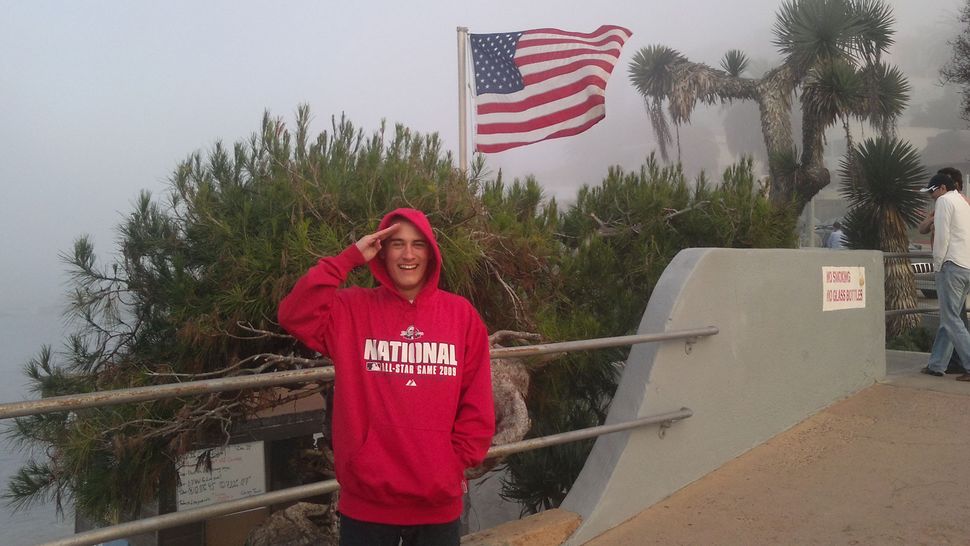 It was in the middle of winter 2010 when I decided to start my odyssey, I was 18 years old, and it was four years since I had first met Dennis online. We weren't in touch anymore, but I couldn't wait to see California, so on a whim I booked round-trip flights to Los Angeles.
I spent ten days in Los Angeles, wandering, happily lost, without a route, exploring the house of my imagination. While I was there, the idea of ​​trying to meet Dennis came to me. Still, it had been a long time since we last had contact, and I wondered if he would even be interested in meeting me again. Plus, I didn't even have any workable ways to contact him. We had never exchanged cell phone numbers; I didn't remember his email; I wasn't on Facebook, and I didn't have an Xbox 360 on hand! I decided to forget about it and enjoy the rest of my trip.
Shortly after that first trip to California, I took a year off and traveled through Europe. Towards the end of my stay in Europe, I heard the Californian siren call me again, so I booked a flight to San Diego. Exceptionally, my first two days in San Diego saw inclement weather, so I crouched down in the hostel, glad to be back on what felt like home.
After being in town for a few days, the weather settled into its regular pattern of daily sunshine and mild temperatures. At that signal, I spontaneously decided that I would do what I should have done on my first visit to the state: I was going to find Dennis.
I left the San Diego station to venture out on the surf line trail. From the days of our satellite reconnaissance missions, I had memorized the bird's eye view of Dennis' family home. I also remembered the city he lived in and thought I was pretty sure the name of his street. However, I couldn't remember the house number so I had no idea what to do when I arrived in the area.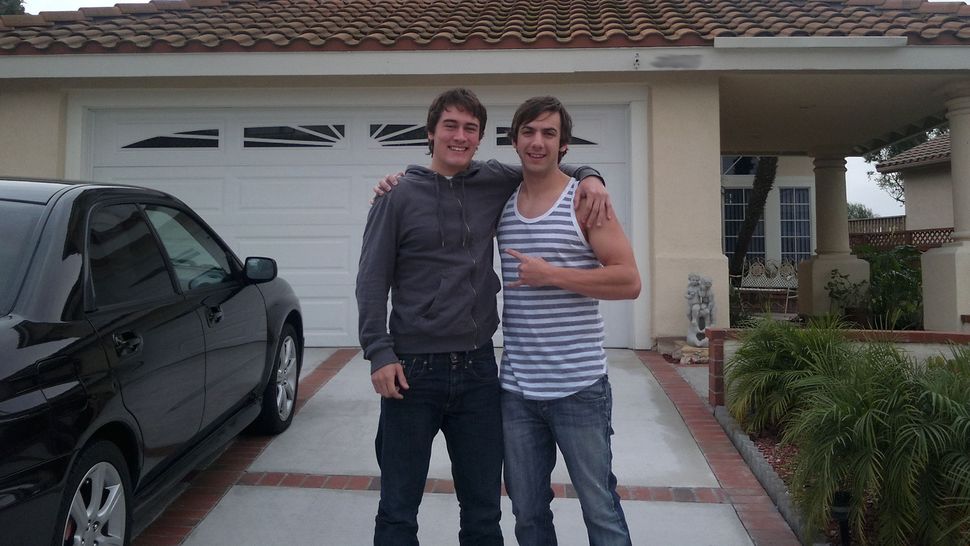 I left the train in an unknown industrial area. Looking around the station, there was no living soul. The place was sorry. I could see a gas station across the street so I walked over. The attendant inside informed me that he had never heard of the street I was looking for but could call me a cab if I wanted. I accepted the offer.
The taxi arrived, and I jumped in eagerly. " Where are you going ? asked the driver. The driver was puzzled that I didn't know the house number, but he got out of the gas station and we were on our way. As we started to walk towards the street, the landmarks started to look familiar to me. I recognized the curvature of the roads. When we approached the neighborhood and passed tennis courts, I knew we were close to Dennis' house.
The driver let me know that we had arrived on the street. As I rummaged through the photographic collections, I remembered that the house was located around the bend in the road, but I wasn't sure. I asked the driver to stop the car. I would continue the rest of the trip on foot to get a feel for my surroundings. I strolled down the road, scanning the Mediterranean-style properties for signs of Dennis. I'm not sure what to expect.
The street was empty. I approached the bend in the road, the place where I hoped to recognize Dennis' house immediately. As I approached, I saw a young man approaching his car. He looked like he was about to come in, but before he could, I greeted him and politely asked him if he knew where my friend Dennis lived.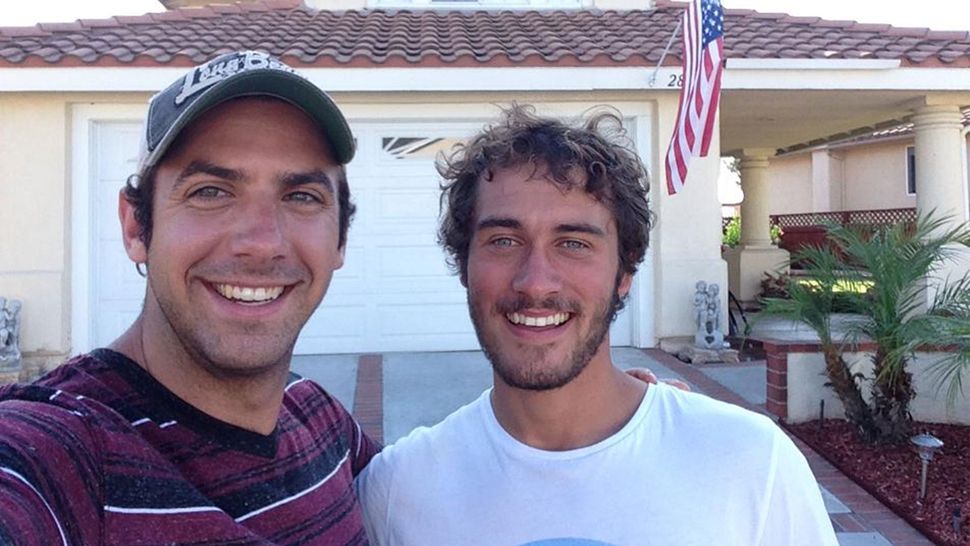 The young man gave me a questioning and suspicious look. He must have wondered why a young man had just arrived, without a car and speaking with a strange accent. His facial expression changed quickly after assessing the situation and realizing that I looked pretty harmless. He replied, "Dennis is my brother." I looked at him, beaming, and I exclaimed, "Chris !? It's Sam!"
Chris remembered who I was and was incredulous. Although, still the cool character, he remained calm as I enthusiastically chatted about my journey to find Dennis. Chris explained that he was about to get out in his car somewhere and I caught him at an incredibly fortuitous moment. He said Dennis was out with a friend and no one else was home. Besides, it was the middle of the day. All the neighbors were at work. The chance that I would have managed to find Dennis if Chris hadn't been walking to his car at this fortuitous moment was perhaps slim, if not nonexistent.
Chris picked up his phone and called Dennis. Dennis, who was running on the beach with a friend, quickly responded, and incredulous that his childhood friend online could wait at his door, let Chris know he would be home. When Dennis arrived home with his friend, we all chatted exuberantly and were jovial about the extraordinary situation. Dennis and I first gave each other a friendly hug and remembered our playing days. Later he showed me the sights of his hometown and we toured San Diego together.
Friendship acquired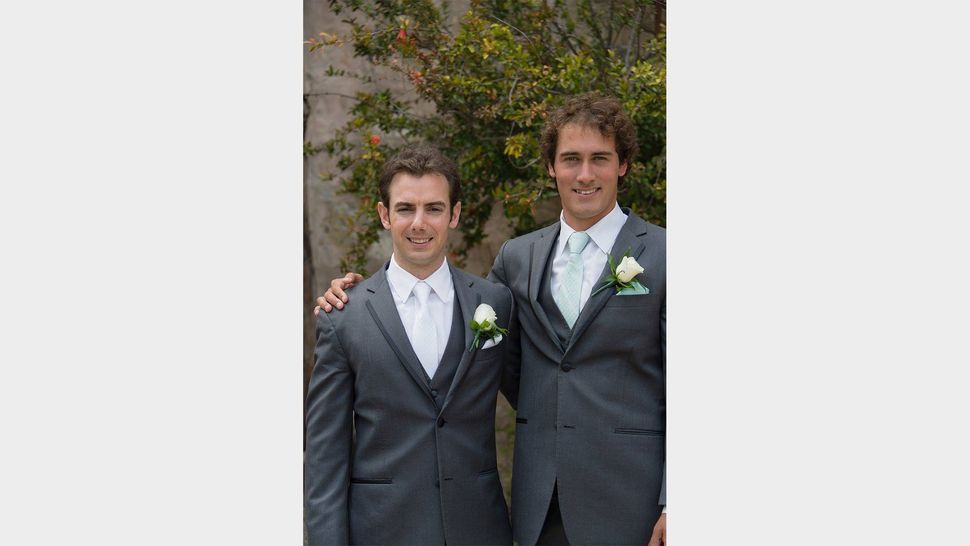 Delighted to have completed my mission to find Dennis and seal our friendship in person, I returned to the UK. But soon after, I returned to live with Dennis and his family for 10 whole days, all sorted out and manifested this time around!
On this trip, Dennis, Chris and I bonded. We went snowboarding at Big Bear Mountain, surfing in San Clemente, jet skiing and go karting, and I was introduced to the fast food culture of Southern California.
It was clear that what had started as a chance encounter while playing an online video game had turned into what would become a lifelong friendship. California would forever hold a place in my heart and feel like a home from home.
Since our first real meeting, Dennis, Chris and I have kept in touch year after year. I have returned to visit them several times – visiting them has often marked important events in our lives and marked personal transitions. I was even honored to be one of Chris's groomsmen at his wedding.
Dennis and I still keep in touch on a very regular basis, exchanging updates about our lives and discussing everything; funny enough, never games – none of us play games anymore, but we are so glad we did and believe that despite all the negative attention online games can get, we experienced what the best it has to offer – the ability to make real lifelong connections and friendships.