Govee Glide wall lights review – easy, bright and neat!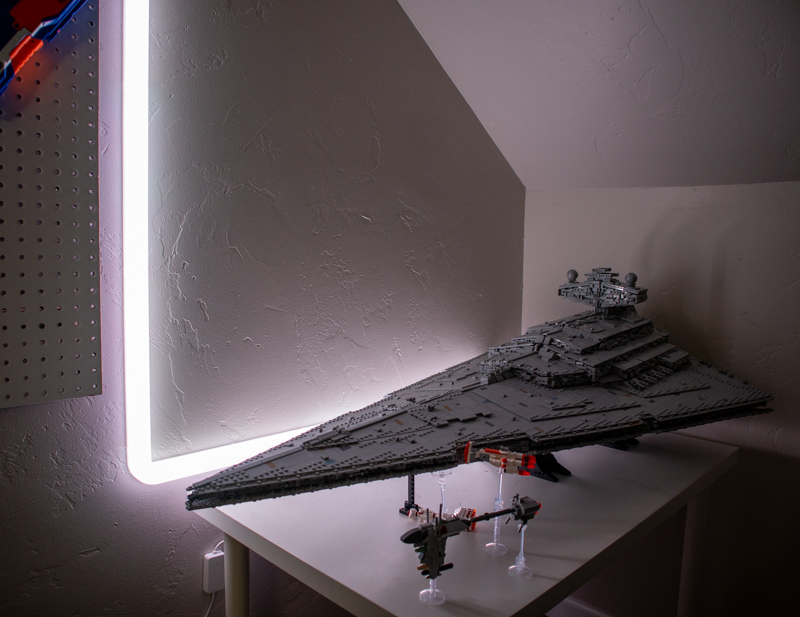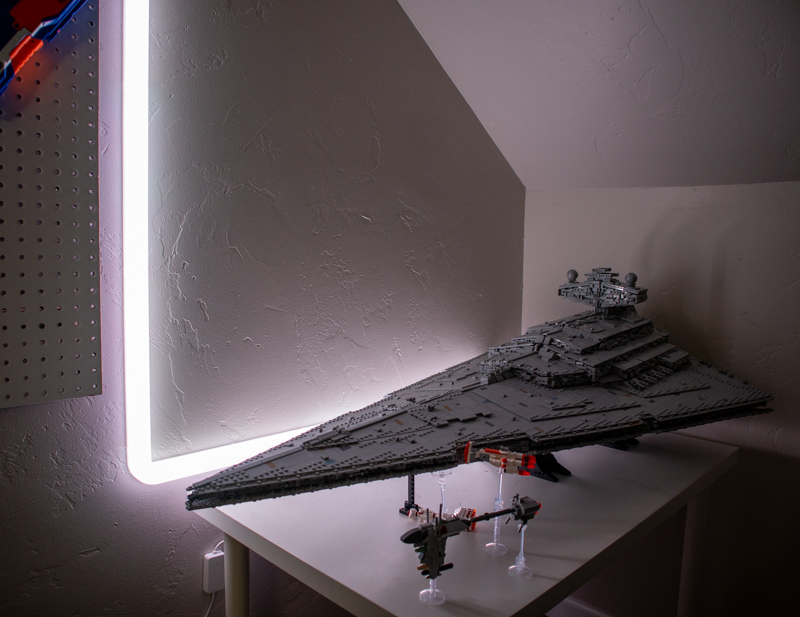 SEE AGAIN – I have long wanted to add some sort of wall lighting in my basement office (which, due to one small window, always seems to be dark). I considered purchasing much more expensive wall lighting solutions, but hadn't pulled the trigger yet. So I was excited when Govee sent in their upcoming Govee Glide Wall Lights product for review. I have reviewed the Govee Immersion TV backlight before and still love it. I tested the new Govee Glide wall lights to see if they can add the style and (most importantly to me) lumens I need in my dungeon! Spoiler alert – combined with the Govee Lyra floor lamp which they also sent out for review at the same time, I feel like I'm now on Luke Skywalker's Tatooine with twin suns in my office (although they can be easily modified for a much lower ambient light).
What is that?
The Govee Glide Wall Lights product is a light strip that can be configured as a straight light bar or a light bar with a 90 degree turn. It's a type of "diffused light" which means you don't see the individual LEDs, but rather a single bar of incandescent light. RGBIC technology means that the individual LEDs on the light strips inside the bar can display different colors, rather than just one color per bar. This gives some interesting effects, a few of which I explore in this short video:
What's in the box?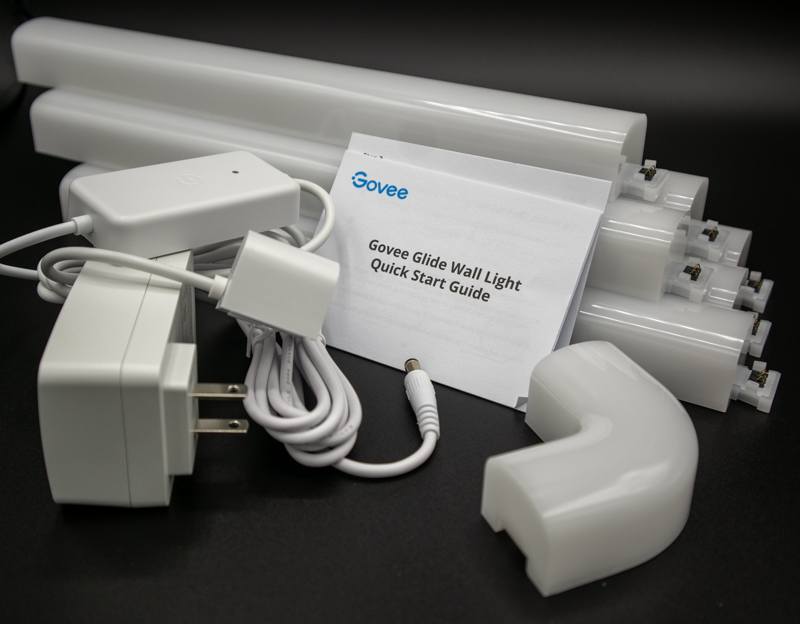 Included in the box is:
6 light bar segments of ~ 12
1 90 degree connector
1 x AC wall power supply with ~ 5 ′ cable
1 x control unit with ~ 3 ′ cable
Quick start guides / manual / warranty cards
Material specs
Lighting technology: RGBIC (individually controlled red / green / blue LED lighting)
Connection technologies: Wifi (2.4 Ghz AC) / Bluetooth
Control options: integrations of intelligent applications and intelligent assistants (voice control)
Supported colors: 16 million colors
Segmented color control
Timer control – on / off and wake / sleep timers can be set to schedules
Modes: Scenes (integrated and user submitted to the community), DIY (create your own), solid / gradient colors, music (responds to microphone on device or microphone on mobile device through app)
Application compatibility: iOS / Android
Design and functionality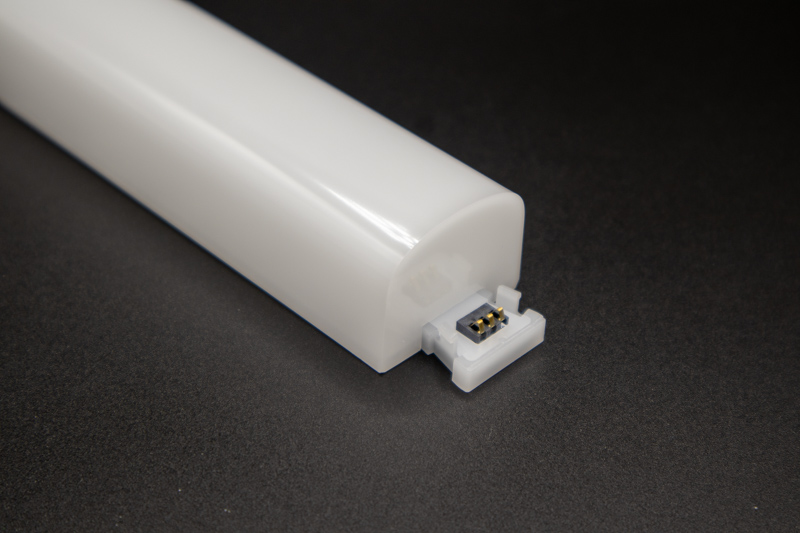 Each light bar segment is just under 12 inches long and has tabs for connecting to the next segment, as well as electrical connectors. Each bar is a single piece of white plastic.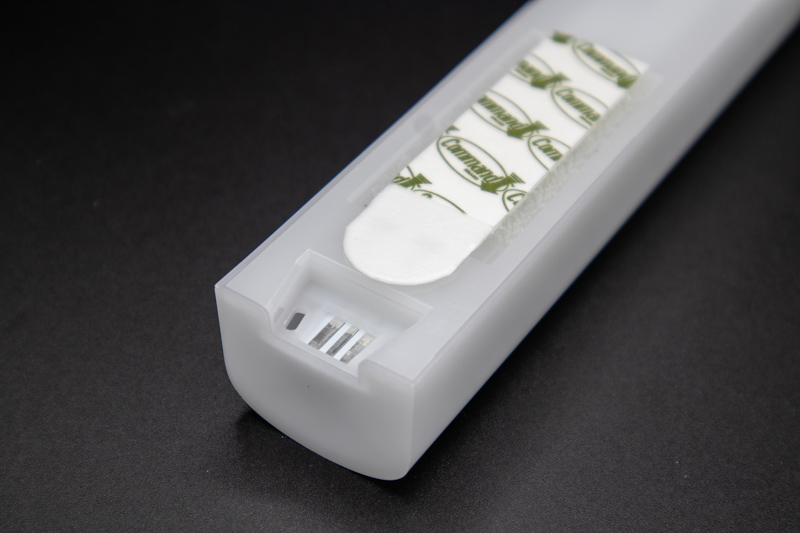 Control strips are preinstalled on each light bar segment.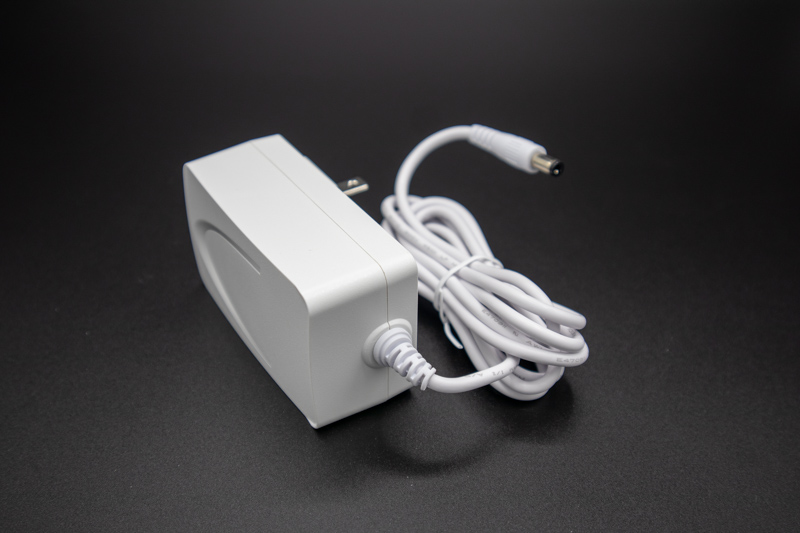 The wall outlet is quite large and has a 5 foot cable.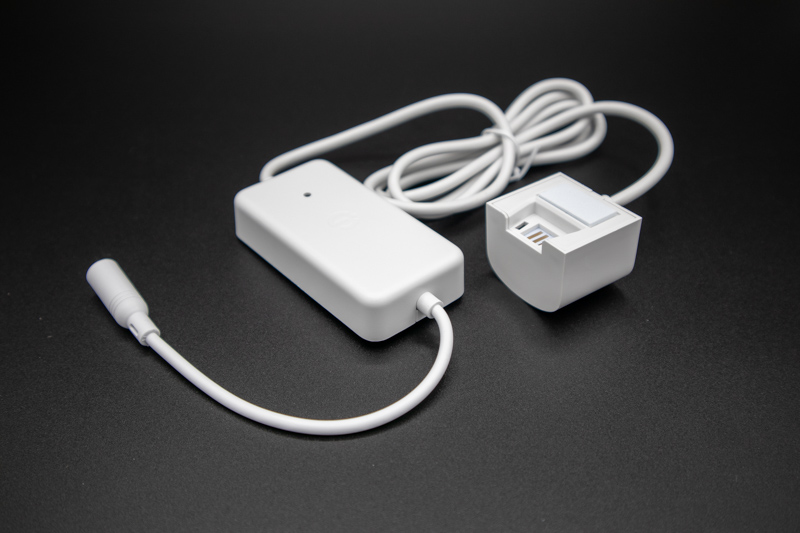 This cable connects to this controller box (which also has a control strip to stick to a wall or other surface, then a 3ft cable to connect to the first lightbar segment.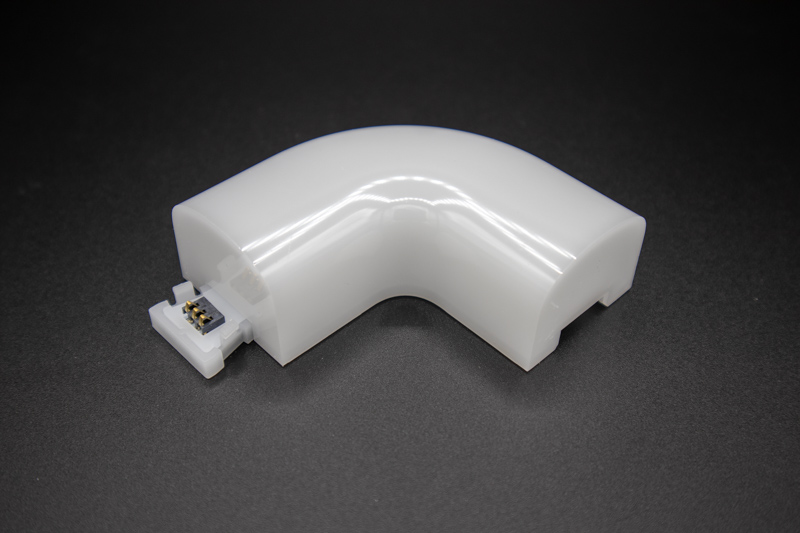 The 90 degree elbow can be placed anywhere on the light bar, allowing a variety of configurations.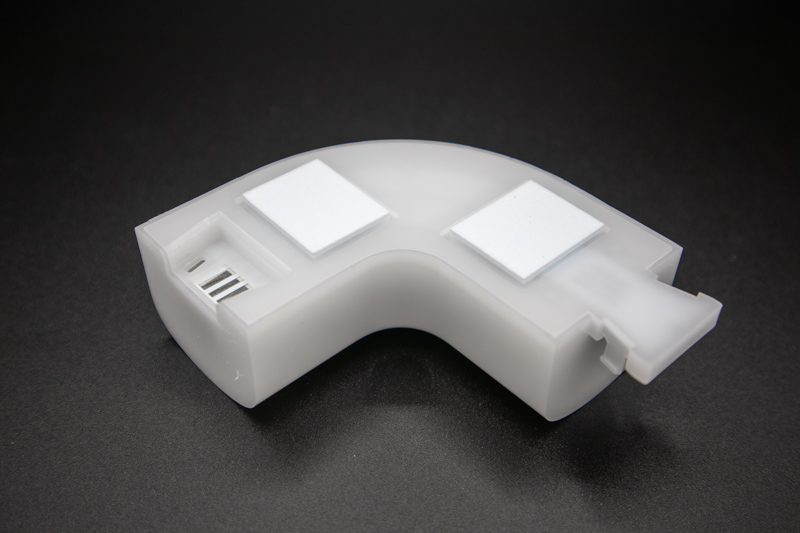 Unlike the light bar segments, this one does not have control strips, but rather soft rubber pads.
Installation and configuration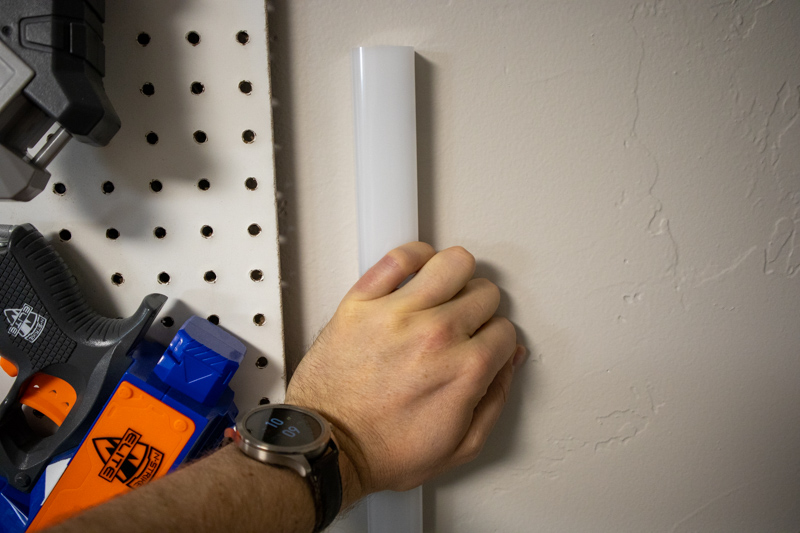 Installation was straightforward: just peel off the backing from the control strips and press each segment against the wall. The segments can be installed in any order, they automatically detect where they are in the series of light bars.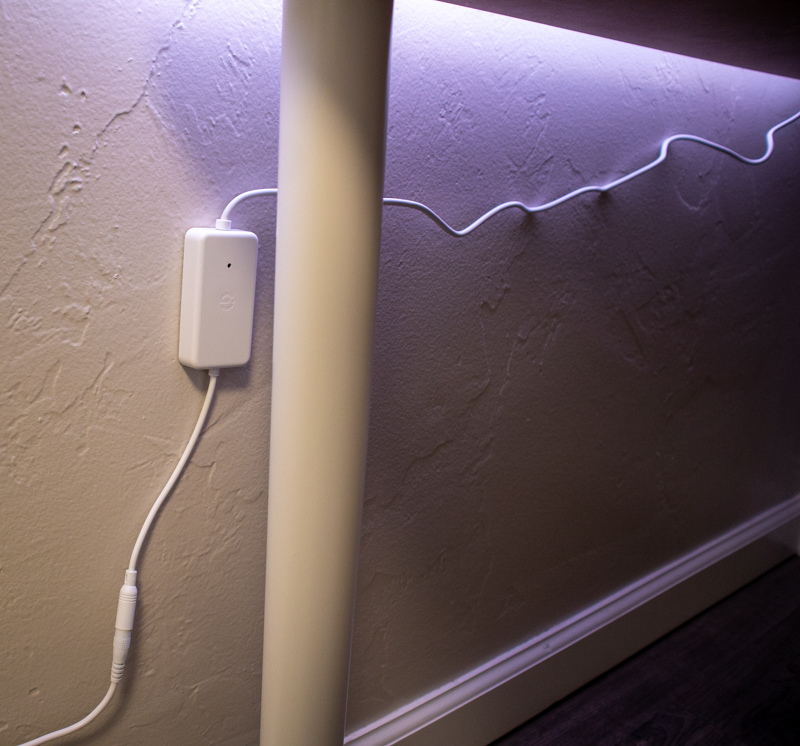 Here is the Govee Glide Wall Lights control module hidden behind the table and plugged in.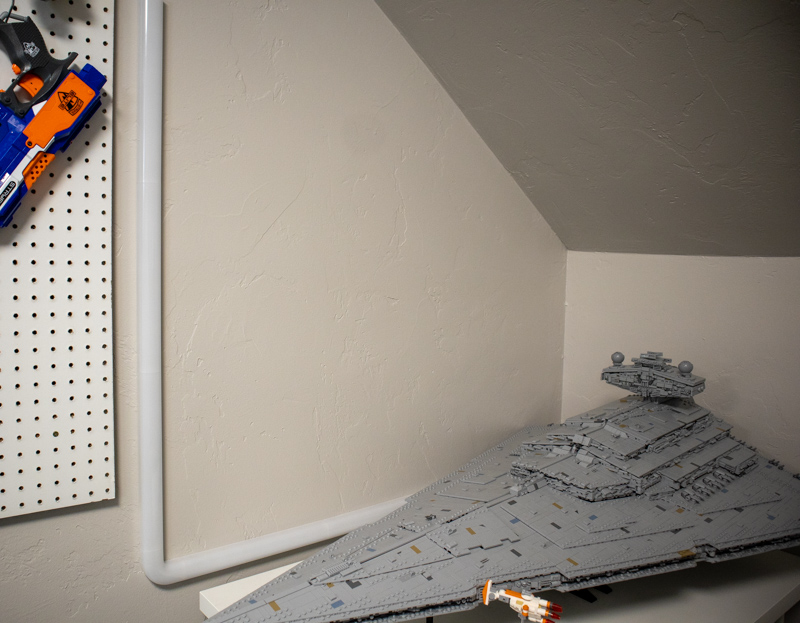 I decided that the best location for this lighting would be in the dark corner of my office where a custom Lego MOC Star Destroyer lives over 11,000 pieces at 4 feet long.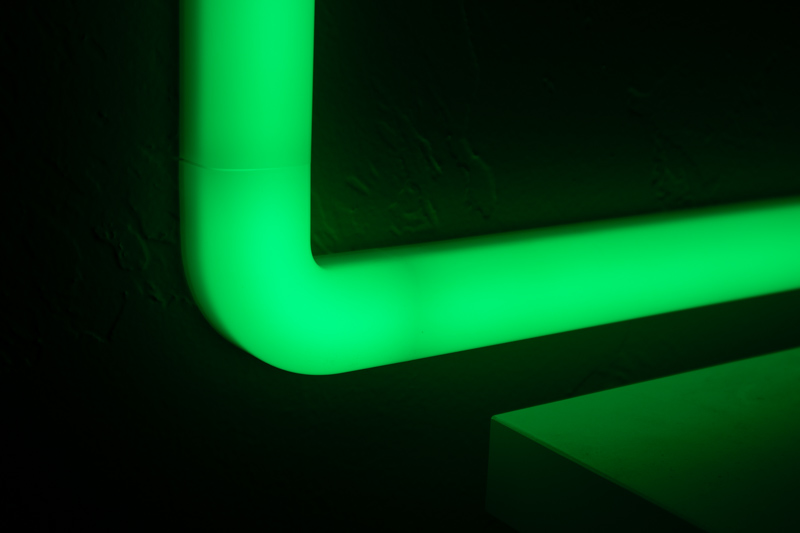 The resulting effect is a fairly even glow across the entire Govee Glide Wall Lights light bar. If I get close I can see the seams a bit (pictured above), but even a few meters away they disappear.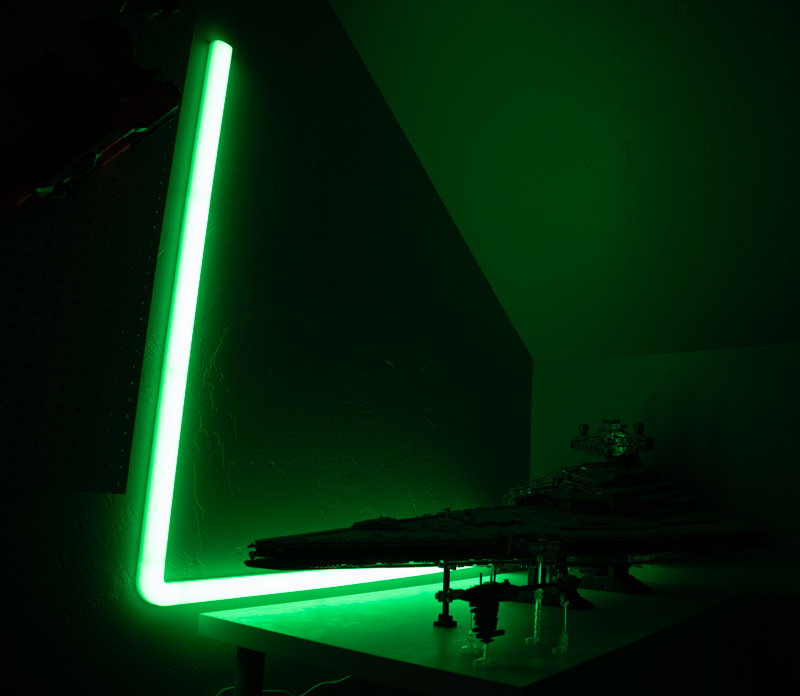 Govee Glide wall lights add a great vibe to my Lego corner (of course, set to a royal imperial green – the Empire didn't do anything wrong!).
The next step (if you want something other than a bright white light) is to install the mobile app, connect and control the light bar. The screenshots follow: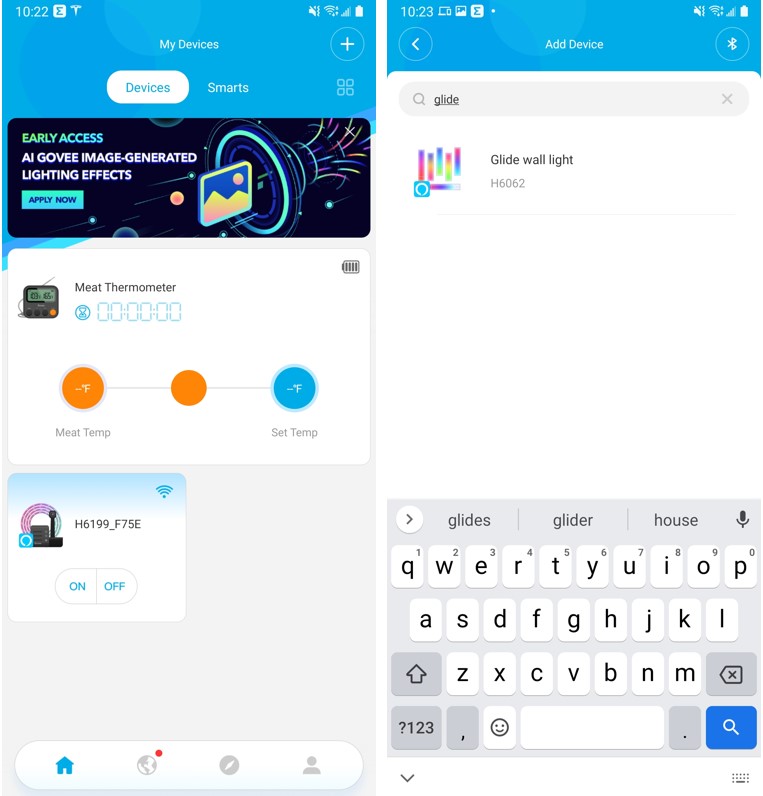 I had to click the plus button first to start adding a new fixture and then search through Govee's growing list of fixtures to find the Glide wall light.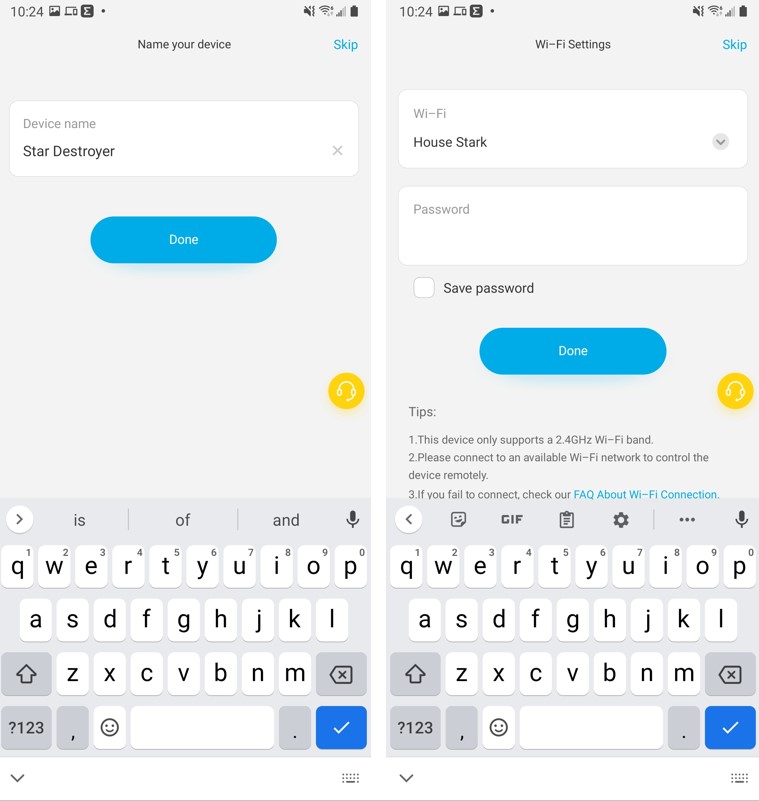 You can assign a custom name to your device and then you are prompted to connect it to WiFi (2.4Ghz only).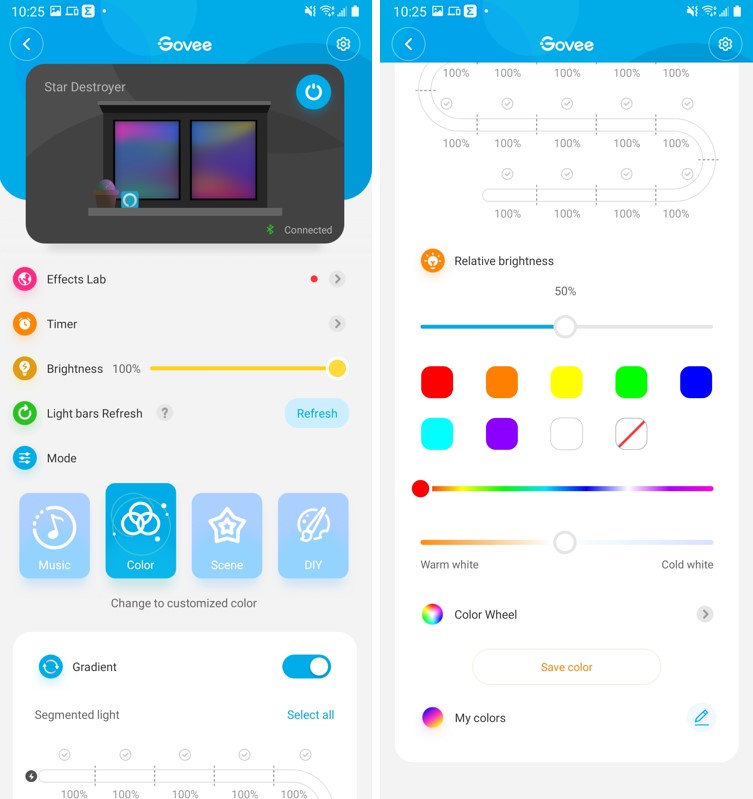 Once logged in, you can play around with a huge amount of personalization. People more creative than me can edit their heart's content, and there's even a community theme sharing section for you to browse and contribute. Simply selecting all of the light segments and applying a color or gradient was quick and easy.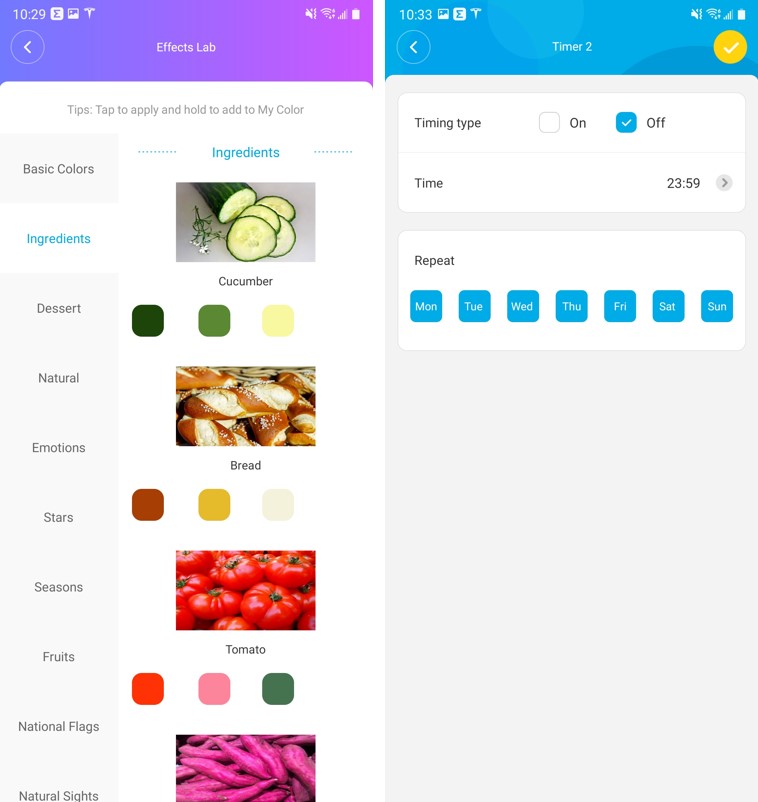 The available "scenes" are categorized into interesting categories, as noted above. There are so many options to go through, I could spend hours trying out different lighting scenes. You could also set timers to turn the device on or off, which was easy to do.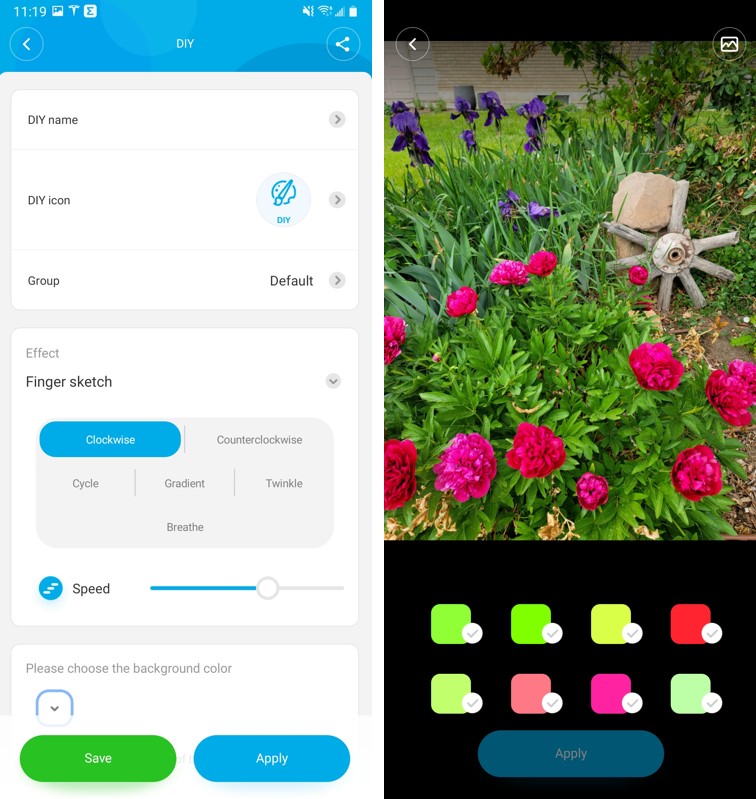 Besides an audio-activated music mode, there is also a 'DIY' mode, which had a pretty nifty feature – an AI color picker from a photo in your gallery (or you can take a new photo of whatever. thing like the decor of your room and the application the color will match the light!).
I found the app to be a good balance between deep customization and the ability to quickly set new scenes and try things out.
What I like
Easy installation
Wide range of scenes and lighting options
Smart assistant integrations
What i would change
More shape options (different connectors) – I would have liked a 2nd 90 degree connector to form a "U" shape rather than having only the "L" option. Maybe they will sell connectors in the future, it could be a great expandable system someday.
A small, simple remote control for people who don't want to use the app would have been nice
Final thoughts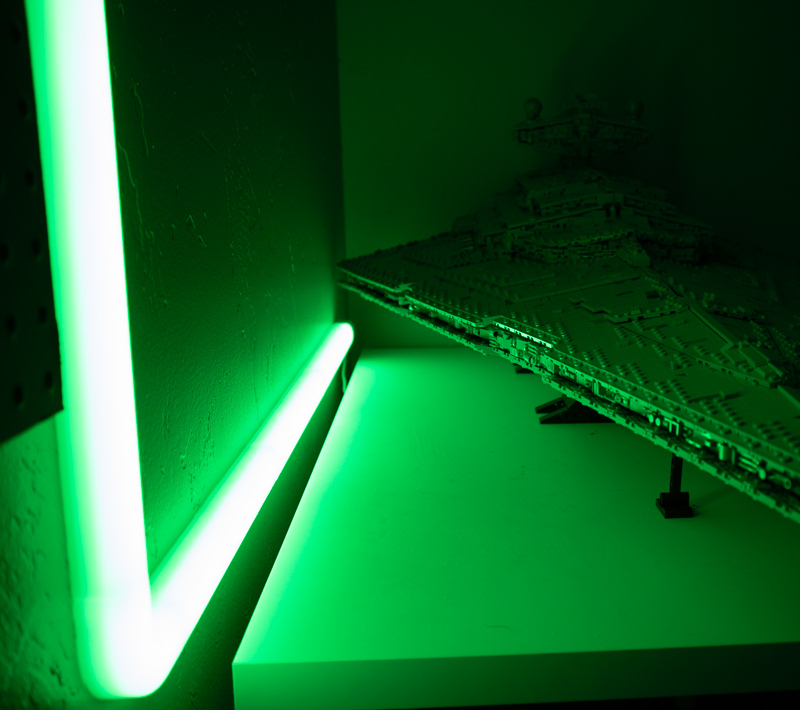 From the quick and easy installation to the resulting lighting, I found the Govee Glide wall sconces easy to use and added a ton of style to my dark office in the basement. If you like RGB or mood lighting which can be controlled by voice or app or activated by music, this product will be perfect for you. While I would have liked to see a bit more flexibility in the layout, I was able to make it work for my space, and I think it would be a great accent light for many.
Price: $ 89.99
Or buy: Amazon
Source: The sample for this examination was provided by Govee
Support The Gadgeteer: We may earn a small affiliate commission on purchases made through links on our site. As an Amazon Associate, I earn income on qualifying purchases. Learn more.