DC League Of Super-Pets Director Jared Stern Built The Story Around Superman's Best Friend [Interview]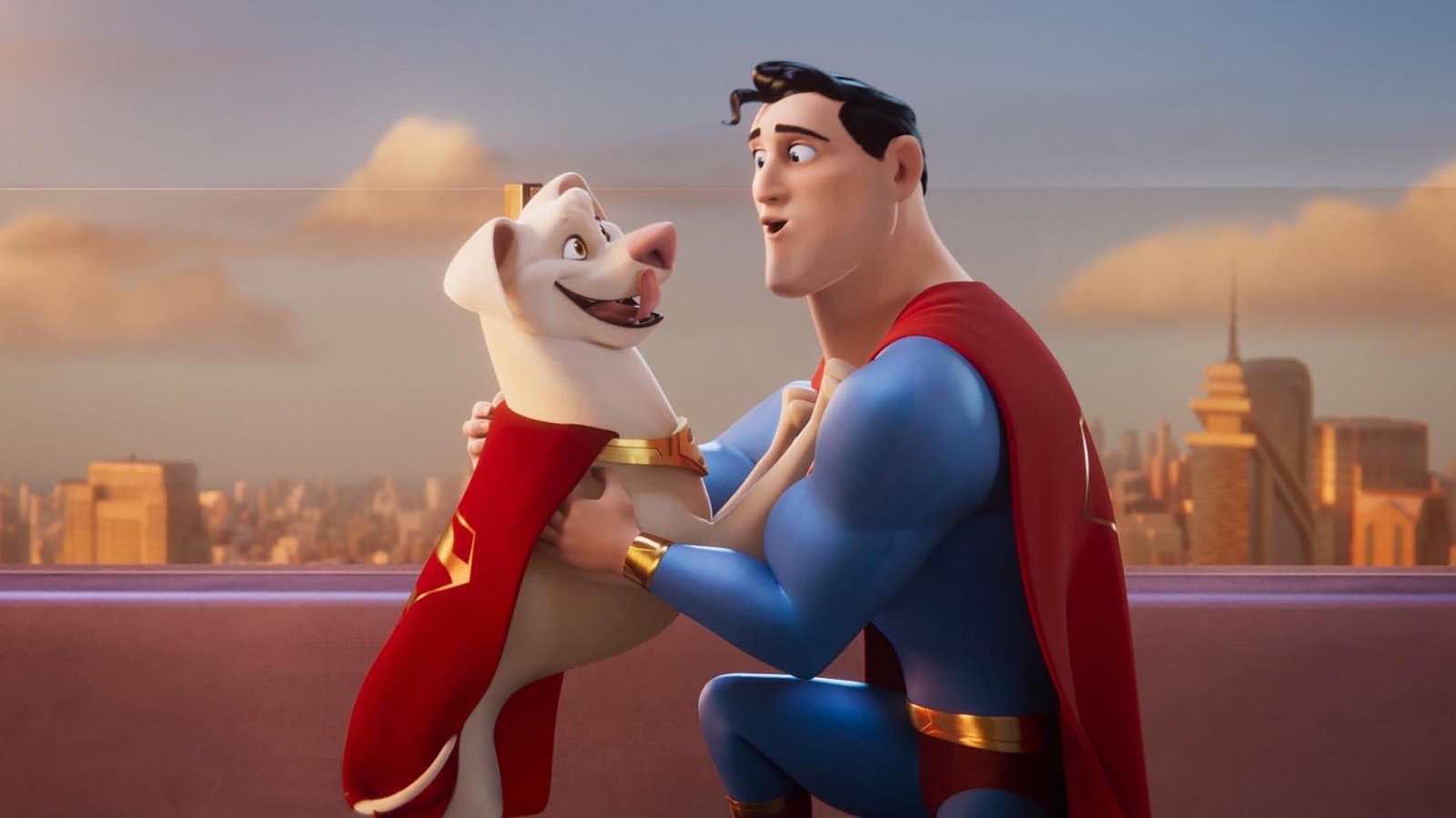 It's easy to imagine an alternate universe in which Keanu Reeves actually played Bruce Wayne. How far did he go in the role?
It was so cool. I mean, I'm such a fan. I was very nervous at first, but he quickly put me at ease. I remember the first time we recorded him, he was doing stunts, maybe rehearsing for "John Wick 4" in Berlin. And so, he was coming back from a day of sparring and I said to him something like, 'Well, hopefully that will be a little easier. We're just talking in a booth.' He said something like, "Nothing's easy," which I loved, because it means he's going to be that committed and he cares.
More importantly, he loves comics. He loves Batman. He was excited, like a kid in a candy store, to be Batman. He had a lot of fun with it. When he started cracking up, not all the time, not one of those people who break everything they say, but every once in a while he would laugh, and I was like, "He's having fun." Its good. I'm glad Keanu is having fun.
Sometimes because, like I said, COVID with all these weird hours, he was in Berlin. Sometimes I would either stay awake or wake up at 3am to record it for an hour. Normally, it would be the most miserable experience to wake up at 3am. In this case, I was like, "Oh, this is so much fun. I can win." The alarm was ringing and I was like, "Oh, that's so cool. I'm going to record Keanu Reeves."
Obviously, it's such a different skill set compared to live acting. What skills should a movie star bring to a vocal booth? Here you have a lot of movie stars and people you know, some of whom you don't even realize until the end credits.
That's always my goal. I've seen stuff on Twitter, especially in the last few days, from people I really respect saying, "Why does every animated movie have to be big giant celebrities?" I think when they're average celebrities they're famous, but they're not quite famous for The Rock and Kevin Hart, so maybe people accept it better. True, this happened and not only in our film. I mean, Steve Carrell is in "Minions" and you watch "Toy Story" and it's like, "It's Tom Hanks." There is no bigger star than Tom Hanks. But for me, when I watch "Toy Story," I don't think of Woody, the cowboy, as Tom Hanks, I think of him as Woody.
In your opinion, it's the ultimate compliment when someone says, "I just got lost and it wasn't Dwayne Johnson, it was Krypto." I was watching this character or some of them, you didn't even know who it was until the end. They are the best and that is how we approach it. When you're casting, you're not trying to cast someone just because they're famous. I know it's like that with our film because there are so many famous people in it. I'm sure it made our marketing teams very happy, but that's not why we did it.
We listened first and foremost to their voices. Just because someone is a great actor who has a type, they might not have the right voice for dubbing. We listened to that and we put the voices against each other to see how they play, and we want to make sure they're a great voice actor. It's a different skill. I have great respect for people who are mostly voice actors, and there are people in this movie who aren't famous either who did a great job, like [Winona Bradshaw as] this kitten.
Sam, who is my co-director, is really funny like that Boston terrier. There are many ways to do this. All I can say is that in our film, it was really something that was close to our hearts. It came from the heart. It was by no means cynical. We were just trying to tell a great story and launch a movie, like you would any movie, animated or not.