CES teachers visit their students via the teachers' parade | Covid-19 coverage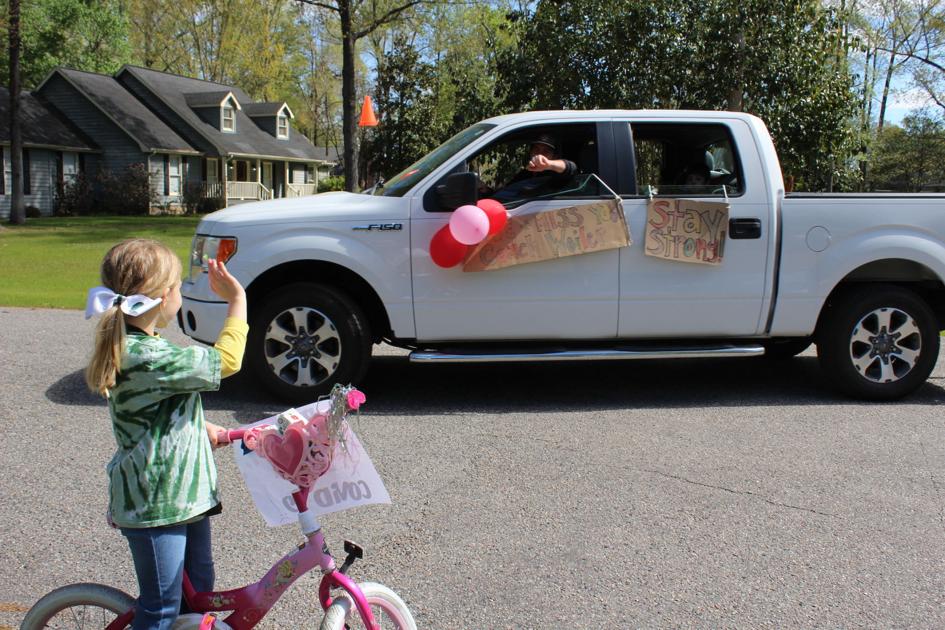 "We miss you so much !!"
With only one day's notice, students at Conway Elementary School rushed to make their signs and eagerly await the moment when they can greet their teachers during the ETUC teachers' parade in their attendance zone on Thursday. .
Teachers have not seen their students since March 13, when many left school that day unaware that Governor Henry McMaster would close schools until March 31 and more recently until April 30.
The parade of teachers in their decorated cars was just a way for teachers to connect with their students beyond the eLearning realm, and the occasional Google Meet or Zoom class reunion online.
The invitation reminded families to continue to practice social distancing and to "please greet, shout, sing, shout and hug from your car, porch or yard" and to stay with their family. only, to help prevent any spread of COVID-19[FEMININE[FEMININE
CES sophomore Emerson Welborn signs read "I Miss You!" and "Goodbye COVID-19!"
Parents in their classes and teachers in their cars struggled to hold back a few tears as teachers were able to tell their students how much they care about them and can see their faces during these unprecedented pandemic events.