Blackstone Library Gets New Handler and Expanded Programming | Local News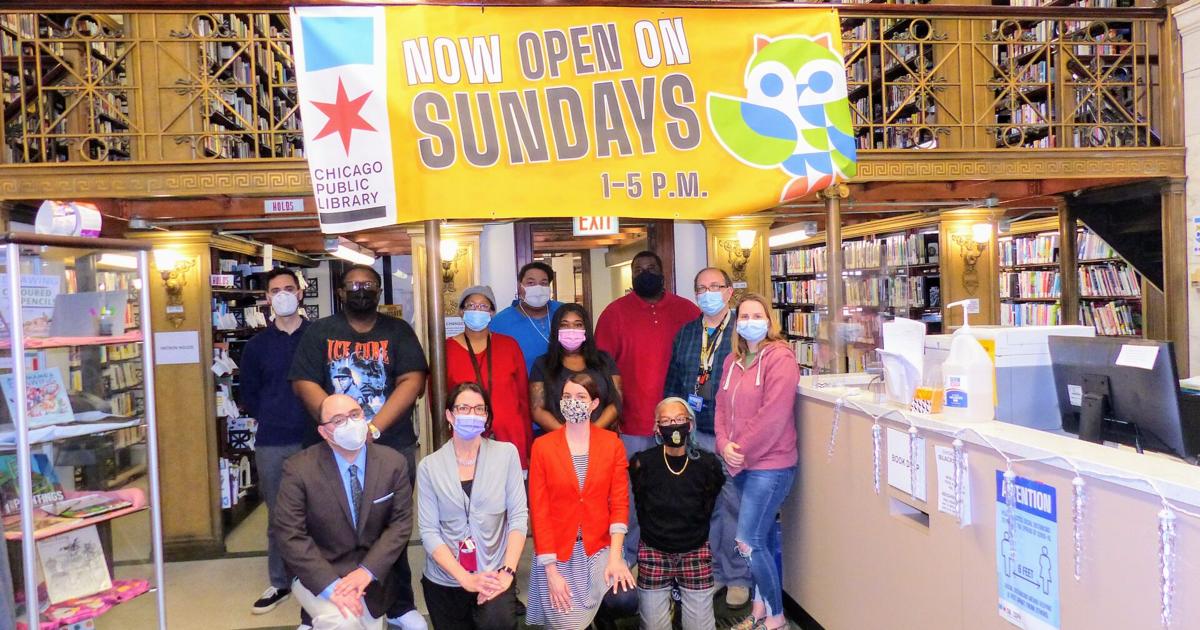 Blackstone Library has added staff and expanded its hours and programming under a new manager, who says the branch is looking to connect with existing customers and community members to find out what they might want. from their local library.
There are now a dozen staff at the library, the highest number in the past two years. Among them is Robin Willard, who took over as branch manager in December.
Since December 19, the Blackstone branch has also been open on Sundays, as part of the latest wave of a citywide initiative to open libraries on weekends. Willard said about 80 customers showed up on the first day of the new extended hours.
"There was a customer who came and paid for a lost book that was overdue for many, many moons," she said. "We don't have late fees anymore, but it was just nice to see people coming back who might not come on other days of the week."
Willard, a Kenwood Academy alumna, recently celebrated her 25th anniversary of working with the public library system. She got her start through the Blue Skies for Library Kids project, which aimed to create community library programming for children and families – ranging from a fishing program for children at the Albany Park branch to a garden storytelling with murals painted by local residents at the Douglas branch.
"I thought maybe I could become a teacher, I could become a librarian – who knows? I just didn't want to be in a space where I'm always whispering and saying "shh," she said.
"All of these programs that were really really based on taking inventory of key community stakeholders and designing something together was so exciting for me. It continues to be so exciting to me because the library never stagnates.
After his involvement with Blue Skies, Willard continued his work in a similar vein at CPL's Department of Children's Services, and later in Adolescent Services after it split as a separate department. There she helped shape the department and its programming, including the YouMedia initiative that spawned the careers of a Chicago musical clique whose most prominent members include Chance the Rapper, Saba and Noname.
"Now that the department has really stabilized and is hiring teen services staff at every library, I was ready for a new challenge," Willard said. "I will also say that the pandemic also had an impact on the decision, leaning a little more into the sense of community with all these changes that were happening and seeing all the good things that people were doing for each other.
"I was ready for more community work, going back to where I kind of started."
In keeping with Willard's desire to bring a more community feel to the branch, Blackstone's programming expanded. The library now runs a science club as an extracurricular activity, as well as a weekly Lego night, where children can build with the popular mini bricks.
"Even our security guard was smiling and laughing with delight watching the young kids at Lego night, just because it's so good to see families and people coming back and enjoying the interaction," Willard said.
Willard said one of the library's new associates is particularly focused on working with middle schoolers and teens, and the library has run outreach programs at nearby Kenwood Academy, as well as lab schools in the University of Chicago, to encourage young people to enroll. library cards.
But she also underscored how crucial it is to provide students with tools to deal with the ongoing COVID-19 pandemic – in November, the branch launched a virtual program to provide students with guidance for mitigating and to manage stress.
"I think it's also important to recognize that so many people talk about the learning loss that's happened, but the kids have really adjusted incredibly well and I think they've learned a lot from that experience. ", she said. "We're really excited to have them back and to have those in-person interactions."
The programs, of course, are not just for children and teenagers. A new conversation club provides space for English learners, people with autism who want to practice socializing and others who might just be shy. There are also resume writing workshops for adults. There is additional IT support for customers two Wednesdays per month from 5:00 p.m. to 7:00 p.m.
And a book club is starting to meet again — on March 26, members will discuss Ta-Nehisi Coates' "The Water Dancer."
Willard said staffers are also reaching out to various local organizations, such as the Hyde Park Art Center, for possible partnerships. Another group is Alternatives, a citywide nonprofit that works on youth development.
"They identify resources for teens in need across the city. So they offer psychological services, they will help runaways, any teenagers who need more immediate support, psychological support, mental health support, they have social workers on board," said Willard. "They've been a longtime partner with me on the Teen Mental Health Task Force at the library, so I was really excited to bring them to Blackstone."
The layout of the library itself has also changed, with a new area on the first floor where patrons can pick up books requested from other branches. There's also new signage to direct people to the sections that have been relocated, and Willard pointed to the popular floating collections of movies and large-print books. (Floating collections are media items in the library that are not permanently housed in a particular branch.)
There is also space to display the African American Heritage collection and a coloring station in the children's reading room. The teen reading room is also reactivated, with a vinyl cutter and 3D printer available. One COVID-related restriction that is temporarily in place: no food or drink is allowed.
Above all, Willard emphasized his desire and that of his staff to prioritize community outreach and feedback, changing programming elements and branch layouts to suit what customers find. the most useful.
"That's really what we're trying to do at the library is to create a sense of community and a place that can bring people together," she said. "Be inclusive and provide opportunities, not only to continue to grow and learn, but also to connect and create new ideas."