10 things in your house that you MUST get rid of (according to psychology and Feng Shui)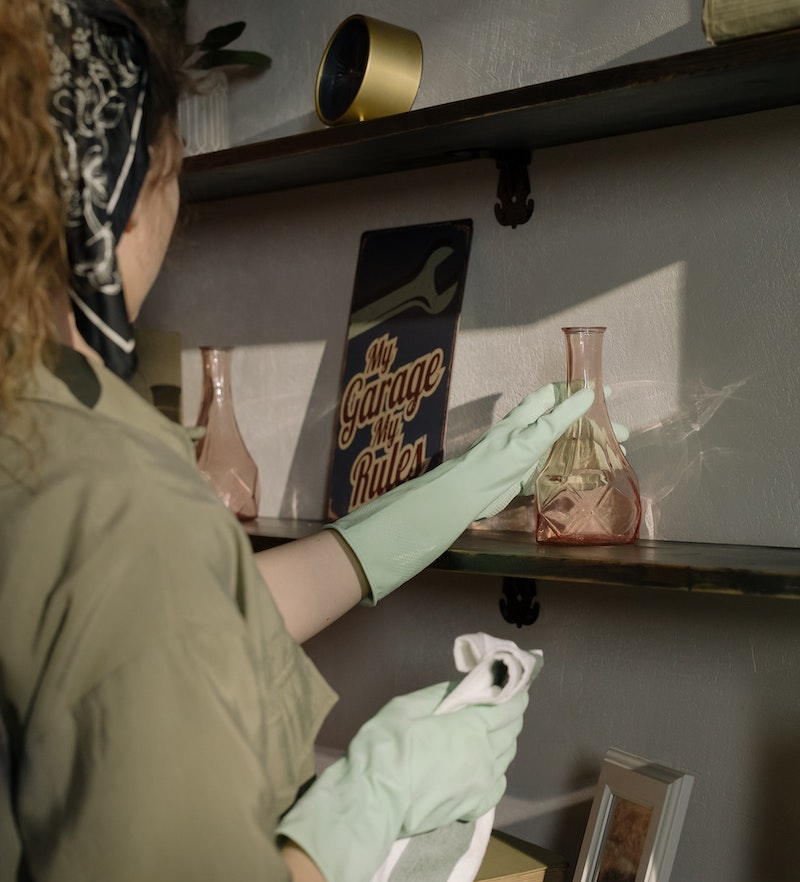 In everyone, there are certain things and certain objects that make us unhappy without even realizing it! Think about. Do you love and use everything you keep in your home? There are probably a lot of things that you probably forgot about a long time ago. But the fact remains that psychologists are sure that some interior details are capable of accumulating negative energy. And, since you spend most of your time at home, you should try to create the most relaxing and fun place for you! That's why, in this article, we are going to share with you a list of things in your house that you need to get rid of quickly! This will breathe new life and positive energy into your space!
Let's see what you need to get rid of to have a relaxation area
---
#Broken and Damaged Items
Broken and chipped dishes, cups, furniture and other items have no place in the house. First, it is not very aesthetic to use cracked cups and plates. And second, you will most likely, as psychologists and Feng Shui experts believe, drive luck out of your home! So don't complain about objects that can no longer serve you properly, and throw them in the trash! There is no point in keeping damaged goods.
POINT: Do you want to attract luck to your home? Get one of these plants for good fortune! If you want to attract more love and good vibes, then these plants to attract happiness are perfect for you!
No one needs chipped dishes and damaged items in their home
#Books you don't read
We are constantly changing and evolving, along with all of our tastes and preferences. So why keep all those books you don't like and read in your space? Better to entrust them to an antiquarian bookstore or exchange them for other books that might suit you better now! Books also happen to be on our list of things you need to declutter in your home!
Keep only the books you love and want to read in your collection
# Old makeup
The downsides of keeping your old makeup and skincare products are too numerous to ignore. First, it clutters up your vanity and space. Second, it's terrible for your skin and its condition. Third, these products don't work half as well as they used to. So, just throw away all your old products and stay out of trouble! If you love your skin, these are the things you need to get rid of immediately!
Old and expired makeup and skin care products belong in the trash, not on your face
---
#Baby things in the house
Psychologists believe that every object in the house should have its place. This also applies to the large collection of children's clothing and toys. Toys and puzzles, for example, should be stored in a drawer in the children's room, not scattered around the kitchen or your bedroom. So try to keep things in their place to avoid any inconvenience and risk of stepping on Lego-like accidents!
Always try to keep things in their place, so as not to get frustrated
#Old newspapers and magazines
Newspapers and magazines that you have started collecting on purpose or not have better be recycled. Why do you need extra trash around the house that you haven't used or looked at in years? They only take up space, accumulate bad energy and accumulate dust.
Throw away your old newspapers and magazines so they don't gather dust
#Childhood items
You can still keep your favorite doll or stuffed animal from your childhood. But the question is: why and what for? Now the assortment of children's toys and other goods is full of abundance, and your things from the past will hardly be of use to anyone. So don't cling to things and feel free to throw them away. Or…someday someone else will throw them away for you!
Don't keep items you don't need
#Souvenirs and useless gifts
Memories of your last trip and gifts from your beloved mother-in-law are wonderful, aren't they? As long as you designate a special place for them, and they don't turn your house into a museum or… a dump. Psychologists and Feng Shui experts say there is nothing worse than a home cluttered with unnecessary items. It's sticky, and it also interferes with the flow of energies.
Try not to turn your house into a collection of museum memorabilia
#Items for an old hobby
You may force yourself to cross-stitch or pick up pottery, but you keep putting off your old hobbies. Experts say that if you haven't touched your old favorite hobby in over two years, it's no longer for you. Look for something else more exciting for you as a hobby!
If you don't have a hobby anymore, don't cling to it.
# Old or broken agreements
Like most people, you probably also have a drawer full of chords and chargers, right? Sorry to break it to you, but the chances of using your old cords again are slim. And because technology is changing so rapidly these days, it's safe to say that you can throw away your old iPhone 4 charger now.
Everyone has a drawer of chords and chargers they no longer use or need
#Articles with negative associations
This may be the last item on our list of things to get rid of, but it's probably the most important! The goal of Feng Shui is to improve your well-being with positive energy. Keeping artifacts that evoke negative memories or emotions every time you see them does not add to the overall positive vibe of your home. So if you have crutches from an old accident or a gift from someone you don't like hidden somewhere in your house, you should get rid of them immediately. Using a box or chest to store valuables that bring warm memories and feelings, on the other hand, is something you should do!
If you associate an object with negative feelings, this is one of the first things you need to get rid of.
Now that your home is free of everything you don't need, it's time to try these tips and tricks for removing negative energy from your space. This will allow new energy and life to flow back into your home! Another thing you should do is deep clean your house after all those unwanted items are gone. If you really want to make your spacer as clean and nice as possible, check out this spring cleaning guide! Here you'll find tips on how to thoroughly clean your home like a pro!
Sources
Spruce ©
Po Pantofi ©
Reader's Summary ©
Good Housekeeping ©